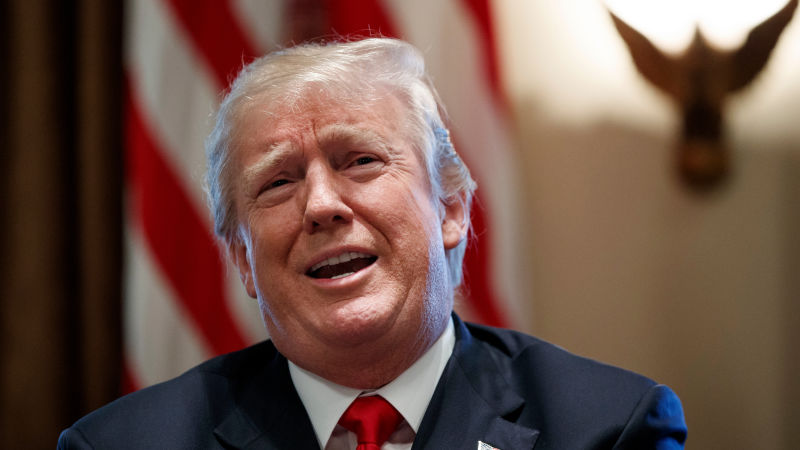 Yesterday, President Donald Trump announced a delivery of F-52 fighter jets to Norway as a gesture to bolster defense in Northern Europe. There's only one problem: the F-52 is a fictional plane from Call of Duty: Advanced Warfare.
President Trump made the announcement on Wednesday during a conference with Norwegian Prime Minister Erna Solberg, claiming that the United States started delivering the fictional aircraft, along with the very real Lockheed Martin F-35 Lightning II, to Norway last November.
"In November we started delivering the first F-52s and F-35 fighter jets," Trump said. "We have a total of 52 and they've delivered a number of them already a little ahead of schedule."
The use of the F-52 designation can most likely be attributed to a verbal slip, not a late-night gaming habit, as the president read from a prepared statement. Players control an F-52, which does not exist in real life, during the "Throttle" mission of Advanced Warfare's single-player campaign. The mission tasks players with attacking villain Jonathan Irons' rogue PMC forces in "New Baghdad." Ironically, Jonathan Irons is played by the now-disgraced actor Kevin Spacey, best known for playing House of Cards' Frank Underwood, a fictional president who does play Call of Duty.
When contacted by the Washington Post, White House Press Secretary Sarah Huckabee Sanders did not return comment on the matter or confirm whether Trump is secretly the world's most powerful Call of Duty fan.
Source: Kotaku