Nippon rises again! (But only in 2026.)
The Mercs grew side pods:
---
McLaren will run a one-off 'Triple Crown' papaya, white and black livery in this weekend's Monaco Grand Prix as part of their 60th anniversary celebrations.
---
Williams have been teasing a Gulf livery for this weekend. Soon as it breaks cover, I'll update here with visuals.
---
I need some help and guidance. Everyone and their best friend, the F1 fundi, is speculating about whether Sir LewHam will stay at Merc, switch to another team, or retire at the end of the year when his current contract expires. Those thinking he'll go to another team have Ferrari as a strong potential end-of-career home for him for a couple of seasons.
As a lifelong Ferrari fan and a his entire career long Hamilton non-fan, I don't know how I'm supposed to feel about the thought of Lewis in red. Please help me.
It's a no from me, I was also a Vettel non fan and didn't dig him in Red. I kinda grew to like him a little but I felt he was a lot tamer than he was when he was at Red Bull. Suppose a slow Ferrari does that to you.
I'm using Perplexity to write a little history and info article about the next few races to see what it comes up with. My regular Race Preview post will be up soon as well.
The Monaco Grand Prix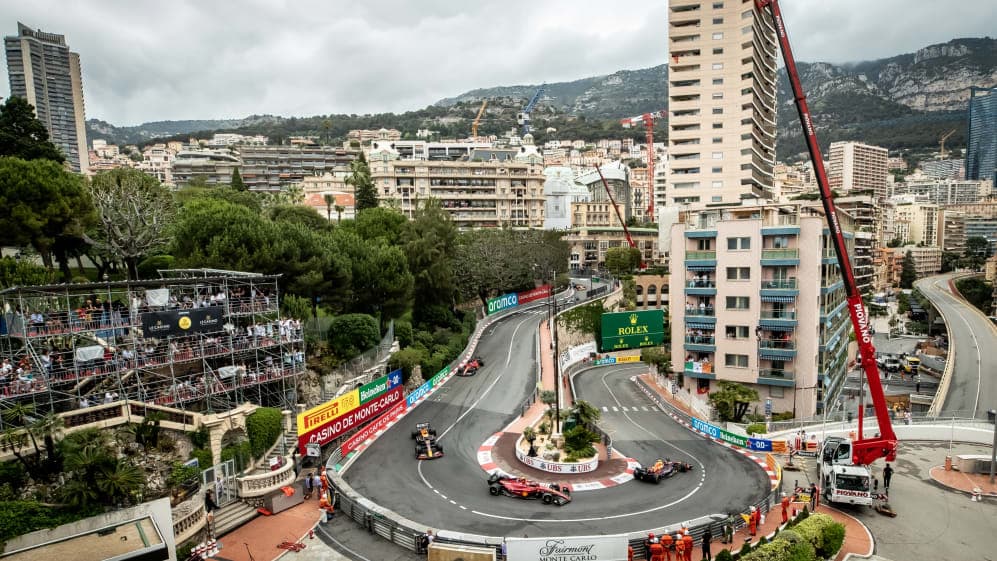 The Monaco Grand Prix is one of the most prestigious and important automobile races in the world. It is held annually on the Circuit de Monaco, in late May or early June. The race is part of the Formula One World Championship and is widely considered to be the crown jewel of the series.
Steeped in history and tradition, it is widely considered to be one of the most important and prestigious automobile races in the world. The Circuit de Monaco is a challenging and unique track that requires precision and skill from the drivers. The race has produced many memorable moments and records over the years, and it continues to be a highlight of the Formula One calendar.
The first Monaco Grand Prix took place on April 14, 1929, and was organized by Antony Noghès, under the auspices of Prince Louis II, through the Automobile Club de Monaco (ACM), of which he was president. The race eventually became part of the pre-Second World War European Championship and was included in the first World Championship of Drivers in 1950. It was twice designated the European Grand Prix, in 1955 and 1963, when this title was an honorific given each year to one grand prix race in Europe.
The Monaco Grand Prix is held on the Circuit de Monaco, which is a street circuit that winds its way through the narrow streets of Monte Carlo and La Condamine. The circuit is 3.337 km long and has 19 turns. The race distance is 260.286 km and consists of 78 laps. The lap record is held by Lewis Hamilton, who set a time of 1:12.909 in 2021.
The race has been won by 36 different drivers and 15 different constructors. The most successful team in Monaco is McLaren, with 15 wins since their debut in 1966. The late triple world champion Ayrton Senna holds the record for most Monaco wins, with six victories, including five in a row with McLaren between 1989 and 1993. The lowest winning start position to date is 14th, achieved by Olivier Panis in 1996. Since 1950, only 10 times has the race been won by a driver starting lower than third. Thirty of the winners have started on pole.
---
I beg to differ about that one.
Also let Lewis go to Ferrari - it might make him finally retire from F1

Plus I have a feeling Lewis is not Ferrari material - they tend to have a way with drivers, and could be to rigid for him.
Please dear anything do not let him go back to Mclaren, that will kill my spirit.
I also get what Mclaren is doing this weekend but feck that is an ugly paint job.
The Merc sidepods makes me think of a lady who either went for a BBL or a boob job
saw a joke on FormulaDank that it looks like a cigarette

haha well played, they did make Vettel retire after all(I'm sure eventhough he went to Aston Martin he made his mind up at Ferrari already and that was just a swansong season). Imagine Lewis speaking Italian though.
race has produced many memorable moments and records over the years
Bunch of nonsense in that section anyway - wrong dates of Danny Rics win, nonsense about Charlie finishing tenth the year he crashed out, others. Scrapped it. AI lies.
Also LewHam says all the rumours are nonsense:
Lewis Hamilton has brushed aside speculation over his F1 future in the wake of reports linking him to Ferrari, revealing that a new contract with Mercedes is "almost ready" to be signed.

"I think naturally when you're in contract negotiations there's always going to be speculation," said Hamilton. "Unless you hear it from me, then that's what it is."
2023 Monaco Grand Prix
Circuit de Monte Carlo | Monte Carlo | Monaco | 28 May
2023 Season - Round 7/23
Vital Statistics
First Grand Prix – 1929 / F1 Championship since 1950
Track Length – 3.337 km
Number of Turns - 19
DRS Zones - 1
Number of Laps - 78
Race Distance - 260.286 km
Lap Record – 1:12.909, Lewis Hamilton, Mercedes, 2021
Pole Turn 1 Braking Point – 142 metres
Overtakes Completed in 2022 – 21
Safety Car Probability – 71%
Virtual Safety Car Probability – 57%
Pit Stop Time Loss – 20 seconds
Most Wins (Drivers) – Ayrton Senna (6)
Most Wins (Constructors) - McLaren (15)
Last Race (2022)
Pole Position - Charles Leclerc, Ferrari (1:11.376)
P1. Sergio Pérez, Red Bull (1:56:30.265)
P2. Carlos Sainz, Ferrari (+1.154)
P3. Max Verstappen, Red Bull (+1.491)
Fastest Lap - Lando Norris, McLaren (1:14.693)
Most Recent Monaco GP Winners
2022 – Sergio Perez, Red Bull
2021 - Max Verstappen, Red Bull
2019 - Lewis Hamilton, Mercedes
2018 - Daniel Ricciardo, Red Bull
2017 - Sebestian Vettel, Ferrari
Random Trivia
The Monaco Grand Prix is one of the three events, together with the Indianpolis 500 and the 24 Hours of Le Mans, which count towards the Triple Crown of Motorsport. Graham Hill remains the only driver to have complete the Triple Crown. 19 drivers in motorsports history have competed in all three legs of the Triple Crown and have won at least one of the events. Juan Pablo Montoya and Fernando Alonso are the only active drivers to have won two of the three events. JPM needs to win Le Mans and Fernando needs to win the Indy 500 before either of them can join Hill.
Because of its low average speeds, Monaco is the only Grand Prix that does not adhere to the FIA's mandated 305-kilometre minimum race distance for a F1 race.
---
The Schedule
It's good to have Grands Prix back on European schedule times, init? And now that Monaco has done away with the traditional Thursday practice, Friday rest day, we're back to good old fashioned Friday lunch time and early evening for FP1 and FP2. Saturday sees FP3 at 12:30 and Qualifying at 16:00. And Race Go! Go! Go! is scheduled for 15:00 on Sunday afternoon, just as the Sunday roast is settled in your belly and your eyelids are starting to get heavy…
---
The Circuit
Circuit de Monaco is a 3.337 km street circuit laid out on the city streets of Monte Carlo and La Condamine around the harbour of the Principality of Monaco. It is commonly, and even officially, referred to simply as "Monte Carlo" because it is largely inside the Monte Carlo neighbourhood of Monaco. The circuit is used on three weekends in April – May for Formula One Monaco Grand Prix, Formula E Monaco ePrix, and the Historic Grand Prix of Monaco. Formula One's respective feeder series also visit the circuit concurrently with Formula One.
The narrow course is laid out in the streets of Monaco, with many elevation changes and tight corners as well as the tunnel, making it one of the most demanding tracks in Formula One. In spite of the relatively low average speeds, the Monaco circuit is a dangerous place to race due to how narrow the track is and the race often involves the intervention of a safety car.
When was the track built?
In 1215, sort of – that's when Monaco was first established as a colony of Genoa.
When was its first Grand Prix?
It was 1929 when racing engines first reverberated around the Principality, after cigarette manufacturer Antony Noghes decided to organise a race with his pals from the Automobile Club de Monaco. The race was part of the calendar in the first year of the Formula 1 World Championship in 1950, and hasn't been off it since 1955.
What's the circuit like?
Incredibly narrow and totally iconic. Nelson Piquet memorably described driving around Monaco as "like riding a bicycle around your living room"… which is fair. Despite that, it's a challenge that nearly all drivers love, forcing them to put their skills on the line and rewarding millimetric accuracy. Overtaking on the tight streets is harder, however, with the 2003 Grand Prix witnessing a grand total of zero passing moves!
The Driver's View - Jolyon Palmer, former Renault F1 driver
Monaco is a beautiful circuit and a true driver's track. It feels like madness in an F1 car; even in comparison to other street circuits it's so narrow, the roads are cambered, it's tight and twisty and there are challenges everywhere…

I love coming out of Sainte Devote, Turn 1, which is a challenge in its own right. It's so steep at the exit, you're looking at the sky going to Massenet and Casino. You've got to hug the inside line at Massenet, otherwise you skittle into the barriers on the outside.

The hairpin is a little bit more straightforward, but you feel like you're in there for an eternity, bouncing your way through as it's all really bumpy. You flash out of the tunnel and pick a braking point for the chicane, where you've got to get as close as you can to the armco on the left-hand side.

Occasionally you see people getting too greedy and just nibbling it, causing a puncture and a bit of damage, but you also see so many people going straight through the chicane, especially early on in practice, just trying to find the right braking point. It's one of the few places where you have a little bit of room for error, so people will take it the fastest.
---
The Weather
If you can afford it, an early European Summer on the French Riveria is not a bad place to be on a Sunday afternoon. At least weather wise. There does seem to be a lingering hint or ten of some light rain around the harbour of the Principality, but it shouldn't hamper the weekends running.
Friday - FP1 and FP2
It is expected to be a sunny day although there is a chance of showers shifting from the hills in the late afternoon.
FP1: 25°C // FP2: 25°C.
Max: 26°C - Min: 16°C
Chance of rain: <20%
Saturday – FP3 and Qualifying
Mostly sunny with a slight chance of a shower or two reaching the track in the afternoon.
FP3: 24°C // Q: 25°C.
Max: 26°C - Min: 18°C
Chance of rain: 20%
Sunday - Race
Partly cloudy with a light southerly wind and with a slight chance of rain in the afternoon.
RACE: 24°C
Max: 25°C - Min: 17°C
Chance of rain: 20%
---
The Tyres
The three softest compounds in the Pirelli Formula 1 range will take to the track in Monaco: C3 as the P Zero White hard, C4 as the P Zero Yellow medium and C5 as the P Zero Red soft.
Monaco has the lowest average lap speed of the whole championship, at around 150kph.
There's very little grip and limited wear. The softest compounds offer a good level of adhesion when it comes to traction but mechanical grip is limited. This doesn't prevent some sliding: a determining factor in surface graining.
All types of tyre brought to Monaco were used in the variable weather of last year's grand prix: Cinturato Blue full wet, Cinturato Green intermediate, and all three slick compounds.
On a dry track, the race is nearly always a one-stopper for everybody, but last year most drivers stopped three times.
The new Cinturato Blue full wet tyres that don't need tyre blankets should have made their debut at Imola but could now be used in Monaco – as well as throughout the rest of the season.
---
The Digital Race Programme
No Digital Race Programme for Monaco it seems. Checked back to last year and there wasn't one last year either. Still worth visiting the catalogue for the programmes you may have missed.
(Works on desktop, but best viewed on mobile.)
---
Race on!


Don't worry people, Lewis confirmed these are all rumours. I still can't believe people would be against the greatest F1 driver of this generation, one that brings with it massive sponsors, money and a lot of both technical and other experiences to any team. There are literally no downsides, and any team should be honoured to have a driver of Lewis' stature and experience on their side.
Doesn't everyone right before its confirmed



I got hoodwinked by the Williams Gulf livery tweets and teases. It wasn't for a Monaco spec livery which I was hoping for - a traditional Gulf livery would have been perfect. It's all about a fan driven "Tournament" to choose one of four livery designs that the team will use for the Grands Prix at Singapore, Japan, and Qatar.
Here's the four designs:
Vote for your favourites here. Or not. I don't care. I just want a proper Gulf livery. None of those are. I guess the 3rd is closest?
McLaren did better back in '21…
Throwback, since you like Gulf so much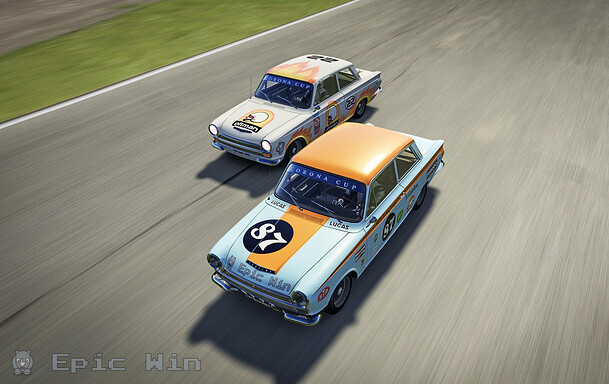 Also shout out to Ferarri for not giving Le Clerc a heads up. Now his race is defs ruined lol.
A little bit of excitement with the rain, but otherwise a Monaco kind of race.
Lekker for Ocon though.
Was very happy for Ocon and Alonso. Max just drove off into the distance.
It was a decent race but my fears are still there, the cars are to big and to fast for this track now.
It was great to see Seb at the track.
Man, again, everyone on hards switching tires already and here Verstappen still chilling on Mediums. Damn.
Ah, didn't see this. But I did see Spiderman.