Blizzard has removed the player Blitzchung and 2 casters from the Hearthstone Grandmasters tournament, for shouting "Liberate Hong Kong, revolution of our age!". As a result Blitzchung will not receive prize money for season 2 and will not be allowed to participate for 12 months.
Below is the rule that he breached.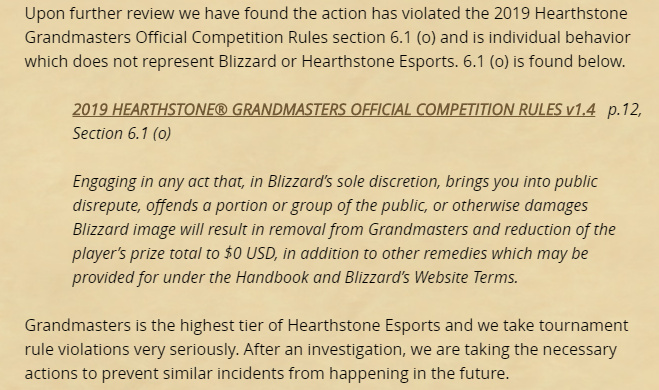 Blitzchung released a statement acknowledging what he did during the live broadcast where he wore the typical gas mask and goggles that you see Hong Kong protesters wear. He stated that, "I know what my action on stream means. It could cause me lot of trouble, even my personal safety in real life. But I think it's my duty to say something about the issue."
Subsequently the comments on the blizzard press release have been disabled.
The Blizzard subreddit has also gone private.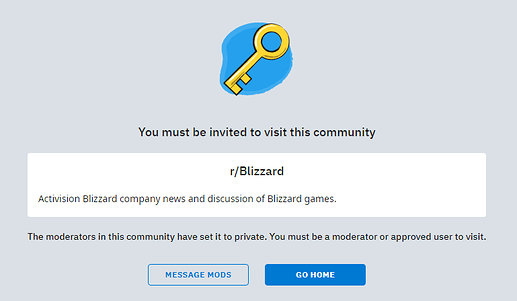 Fan as expected are furious and are calling for a boycott of Blizzard.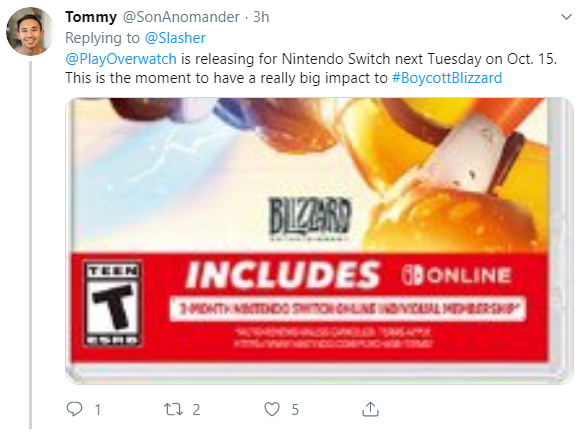 Ironic that a call for liberty has lead to censorship by Blizzard.
I originally came across this news in a tweet.