You draw according to a prompt you chose and an AI judges you against all the other submissions.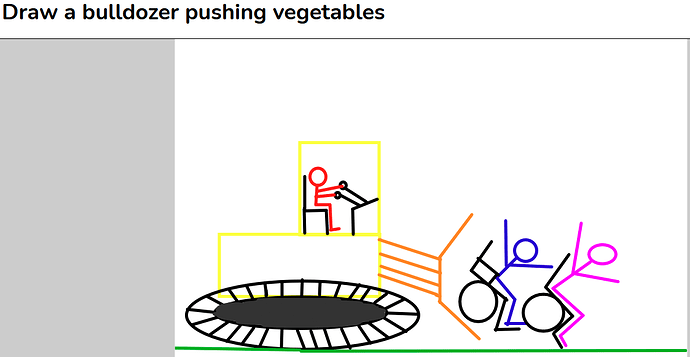 Global Ranking: 315 out of 1,385 submissions
This is just skriblio with extra steps…
also my drawing is set to NSFW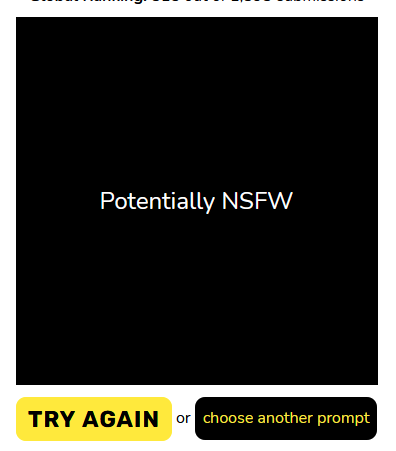 yeaaaah i know

The fill tool wasn't working for me so I just gave up.
yeah it doesn't work like it should, it fills the shape you are trying to make at that moment. does nothing afterwards
Guess it doesn't work with freehand. Oh well.