After just over 2 years in early access, tomorrow marks the 1.0 release for Everspace 2. For those who enjoyed a little game called Freelancer back in the day - this might scratch that itch.
EVERSPACE™ 2 is a fast-paced single-player spaceship shooter with deep exploration in space and on planets, tons of loot, RPG elements, mining, and crafting. Experience a thoughtful story, set in a vivid, handcrafted open world full of secrets, puzzles, and perils.
The reviews are looking positive:
Critic Reviews
CGMagazine - Zubi Khan - 7 / 10
Everspace 2 shakes things up in the aerial/ space combat genre, resulting in a unique shooter with solid RPG mechanics that feel fresh for the genre.
---
GameOnAUS - Chris Inglis - Essential
Despite being an Early Access title, Everspace 2 is amazing to play and there's a whopping 25 hours of gameplay available to play now. There's twelve hours of fully voice acted story which drives you forward, but it's the free exploration of open space that is the most exciting aspect. The puzzles are cleverly designed into asteroids or derelict ships, and exploring planetary atmosphere was thrilling.
---
GamingBolt - Shunal Doke - 9 / 10
Everspace 2 is an excellent game filled to the brim with content. Regardless of your genre of choice, Everspace 2 will definitely have something for you, from a fun, lengthy story, to intense space combat, to an endgame fueled by the hunt for better loot.
---
GamingTrend - Ron Burke - 95 / 100
With fast paced frenetic combat, a story that keeps you guessing, and enough interlocked systems to bring it all together in a way the first game never could, Everspace 2 is the best space game I've played in a very long time. Rockfish reached for the stars, and damn if they didn't catch 'em!
---
God is a Geek - Mick Fraser - 9 / 10
Everspace 2 presents a whole galaxy to unlock and explore, or the ability to just fly around and cause mischief. Either is great fun.
---
PC Gamer - Ian Evenden - 85 / 100
Shooting, looting and RPGing in space has rarely been this good.
---
RPG Italia - Gabriele Aroni - Italian - Unscored
A fun and pretty hack'n slash in space, with gorgeous visuals and fast paced combat. EVERSPACE 2 is already enjoyable in early access.
---
Shacknews - Josh Broadwell - 8 / 10
Everspace 2 might seem like more of the same, especially thanks to its plodding prologue, but there's more going on here than you see at first glance. There's a stronger sense of place, better story, and more interesting cast that feel like they fulfill the original game's potential. Exploration is better than ever, and while combat hasn't changed too much, the careful balancing act of managing your resources makes every encounter feel fresh and exciting.
---
Try Hard Guides - Erik Hodges - 10 / 10
Everspace 2 is a great starfighter game that does plenty of things right and nothing wrong. Fans of the genre will find a new home in this title, and those who disliked the roguelike features in the original Everspace will certainly have a better time in the sequel.
And it's quite the looker of a game: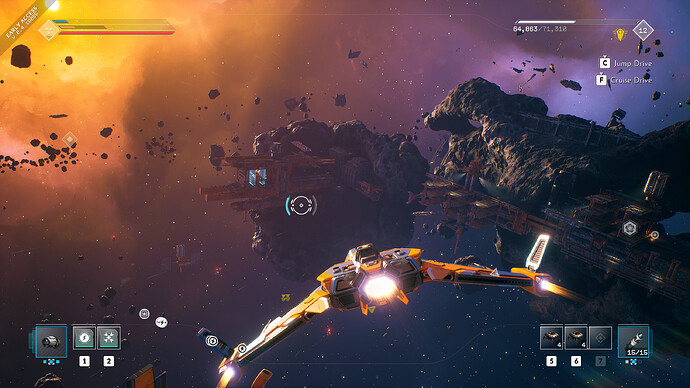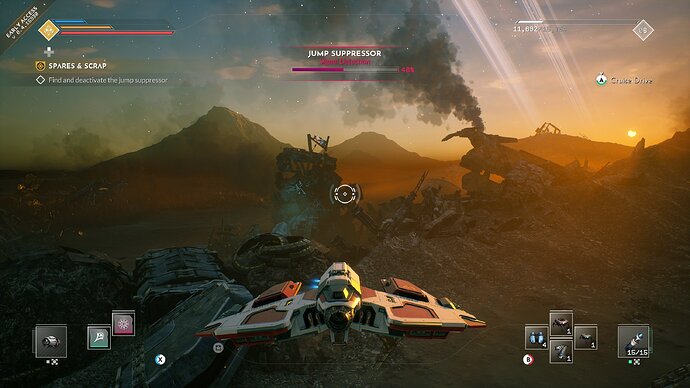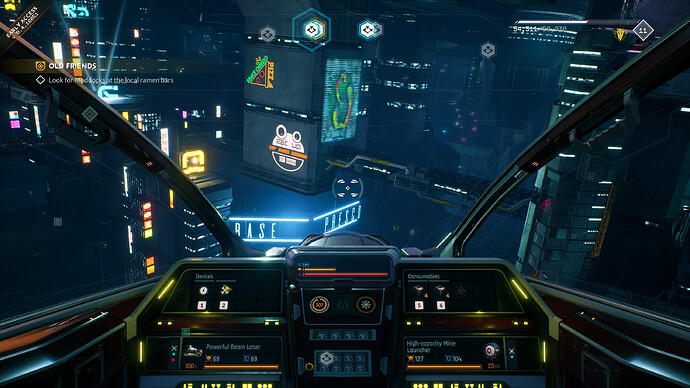 And to top it off, since the Early Access version has been on Game Pass for a while, the full release will be available on the service.