Factorio is such a great game. I can see why the call it Cracktorio.
I finally "finished" the game by launching the rocket. I spent time building turret walls around the continent so I could have launched sooner. There is always something to tweak.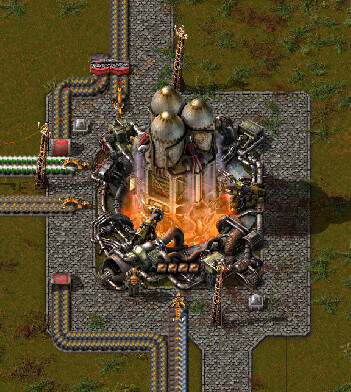 Anyone else played it?
Was good that I stayed away from reddit at the start so my base started like lovely spaggeti. Thanks for the tip @Avatar
I did manage to create myself an Eskom situation when I started with trains. I missed a signal and the train sat at the station while the factory ran out of coal. Then while I was trying to fix it I forgot to shutdown and got hit with real loadshedding.