It's finally starting to happen!! Microsoft Xbox have finally started testing Game Pass Family Plans to selected users in Ireland and Colombia, with the aim of rolling the scheme out to other markets "soon™".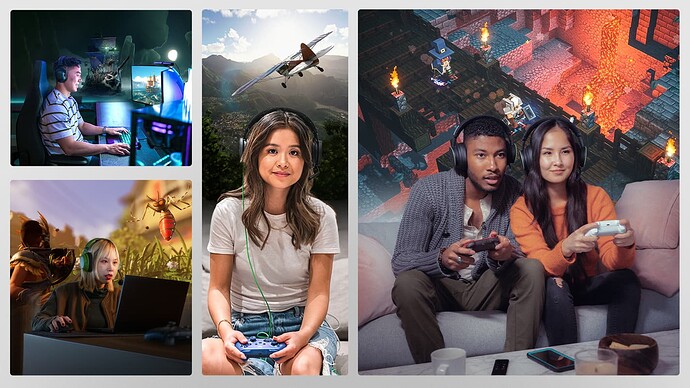 To gain access to the trial players in Colombia and Ireland will need to be in the correct Xbox Insider testing ring. The Family Plan is a full Game Pass Ultimate subscription that can be shared with up to four family and friends.
… A plan that allows multiple people to share Game Pass Ultimate benefits. This makes it even easier to play the best Game Pass games with friends and family across console, PC, and cloud by enabling you to add up to four people to your subscription, all with their own unique access to Xbox Game Pass Ultimate games, content, and benefits.
At this early stage of testing, there are a number of known issues with the plan. These can be tracked here:
gamesradar+ did the maths and determined that the Family Plan will cost $25:
This new plan provides all the benefits Game Pass Ultimate, but it's apparently tied to a new type of plan. Microsoft's post makes it clear that "to participate in the preview, you need to purchase the 'Xbox Game Pass – Insider Preview' Game Pass plan in the Microsoft Store." This will convert your remaining Game Pass subscription time based on its monetary value, and the new plan seems to be a fair bit more expensive.

A full 30 days of Game Pass Ultimate is worth 18 days of this Insider Preview family plan, for reference. Microsoft hasn't released an exact pricing breakdown for the new plan, but since Game Pass Ultimate is normally $15 a month (or 50 cents a day), we can estimate that the new plan will be about $25 a month (roughly 83 cents a day) by working backwards from $15 spread across 18 days.

The math works out to exactly $25, which is almost too clean to be a coincidence, assuming this pricing is final. This is a pretty decent price hike from a standard subscription, but if you factor in four or five people on one sub, it might be a pretty good deal for your situation.
In Ireland the plan is priced at €21.99:
These prices represent a premium of around 70% over the price of a standard single Game Pass Ultimate subscription. On that basis, when Game Pass Family Plan arrives here, we can expect a price of around R200 - R210 per month for the service.