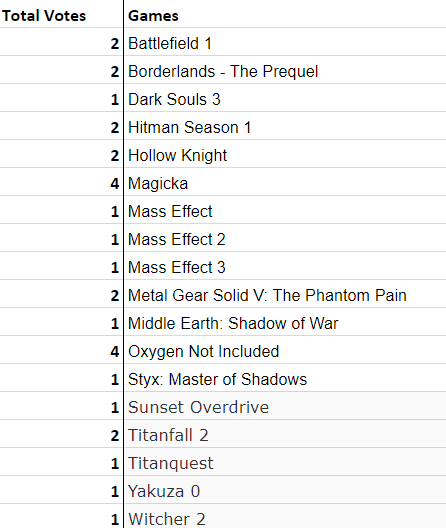 As it stands. If we had to go to a poll now then the games available would be:
Battlefield 1
Borderlands - The Prequel
Hitman Season 1
Hollow Knight
Magicka
Metal Gear Solid V: The Phantom Pain
Oxygen Not Included
Titanfall 2
I may have made mistakes. Am sick. But @Blazzok will check up on me when he's got time again.

Hopefully.
Nominations can be added and changed until the 14th.