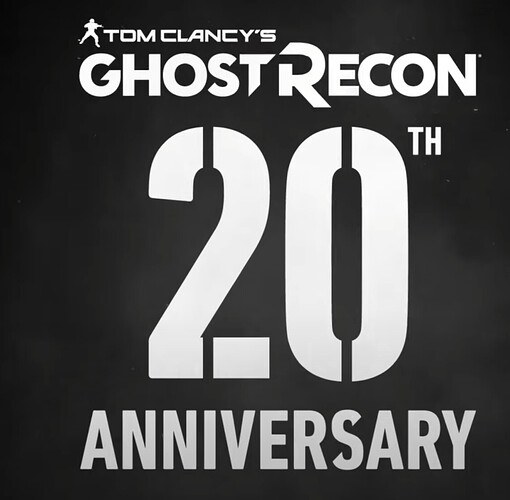 It is a wonderful achievement to be able to claim that a game franchise that started 20 years ago remains alive and vibrant after all these years. Ubisoft is currently celebrating the Ghost Recon 20th Anniversary with special sales, giveaways and all sorts of info dumps and stories.
This just released showcase is a really interesting short insight into the franchise, it's history and it's ethos. There's also a little look at the next DLC installment coming for Ghost Recon: Breakpoint - Operation Motherland, scheduled for release on 2 November (at 15:07 in the clip). Then, at 17:33 check out the first look and dev chat about Ghost Recon: Frontline, the all new 100+ player free-to-play, tactical-action, massive PVP shooter based in the GR universe, that is coming in 2022.
Here's the franchise list:
Ghost Recon (2001)
Ghost Recon 2 (2004)
Ghost Recon 2: Summit Strike (2005)
Ghost Recon Advanced Warfighter (2006)
Ghost Recon Advanced Warfighter 2 (2007)
Ghost Recon Predator (2010)
Ghost Recon (2010)
Ghost Recon: Shadow Wars (2011)
Ghost Recon: Future Soldier (2012)
Ghost Recon: Commander (2012)
Ghost Recon Phantoms (2014)
Ghost Recon Wildlands (2017)
Ghost Recon Breakpoint (2019)
Ghost Recon Frontline (2022)
Which are your favourites? Which did you not enjoy? And Frontline? Are you keen? (If you are, consider signing up at GhostReconFrontline.com for a chance to join the upcoming closed PC test session).
Vist the 20th Anniversary sub-site to catch up on all the freebies and ways you can cclaim them too: