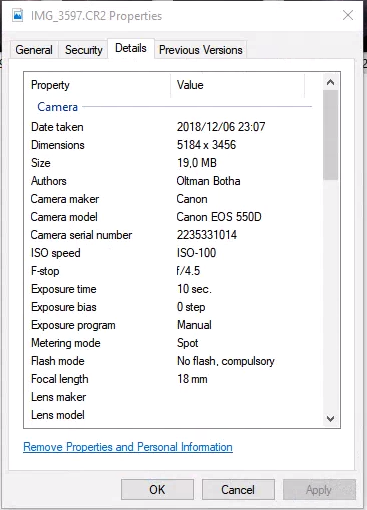 So, I dont have a very fancy setup, but obviously a tripod is essential. I set the camera on Manual mode, and focus to manual as well. I then try to find a light or something in the dark to focus on. The camera is set to 100 ISO and a 10 second exposure. The idea is that if a lightning strike takes place during the 10 seconds it will be bright enough to be picked up by the sensor.
If I am happy with the angle and the rest of the settings, I then turn on 10 picture mode, which means it will take 10 pictures in a row, each with 10 seconds of exposure. This does mean that sometimes I get 2 strikes per picture. It also means I get a lot of just plain black pictures

If the storms are hectic I sometimes turn the exposure time down, but not by much. I also find that if I UP the exposure in a quiet time that the clouds become too bright and the strikes not as dramatic. The lightning in the clouds tend to wash out the clouds too much.
So, its actually very easy and simple. The toughest part for me is to get the focus just right. Its normally too dark to find something to focus on!