Hackers have been hard at work on the Nintendo Switch during its first year in circulation, successfully exploiting its browser and paving the way for homebrew software. The latest development sees hackers run Linux on the hybrid console, thanks to a flaw in the processor.
The workaround was discovered by hacker group fail0verflow, which explained was only possible thanks to a "bootrom" flaw in the Nvidia Tegra X1 SoC. While the group hasn't gone into detail on how it managed to pull off the crack, Nintendo's latest console doesn't require a 'modchip' to implement Linux. Previously, most consoles required 'jailbreaking' to get as far as fail0verflow has with the Switch.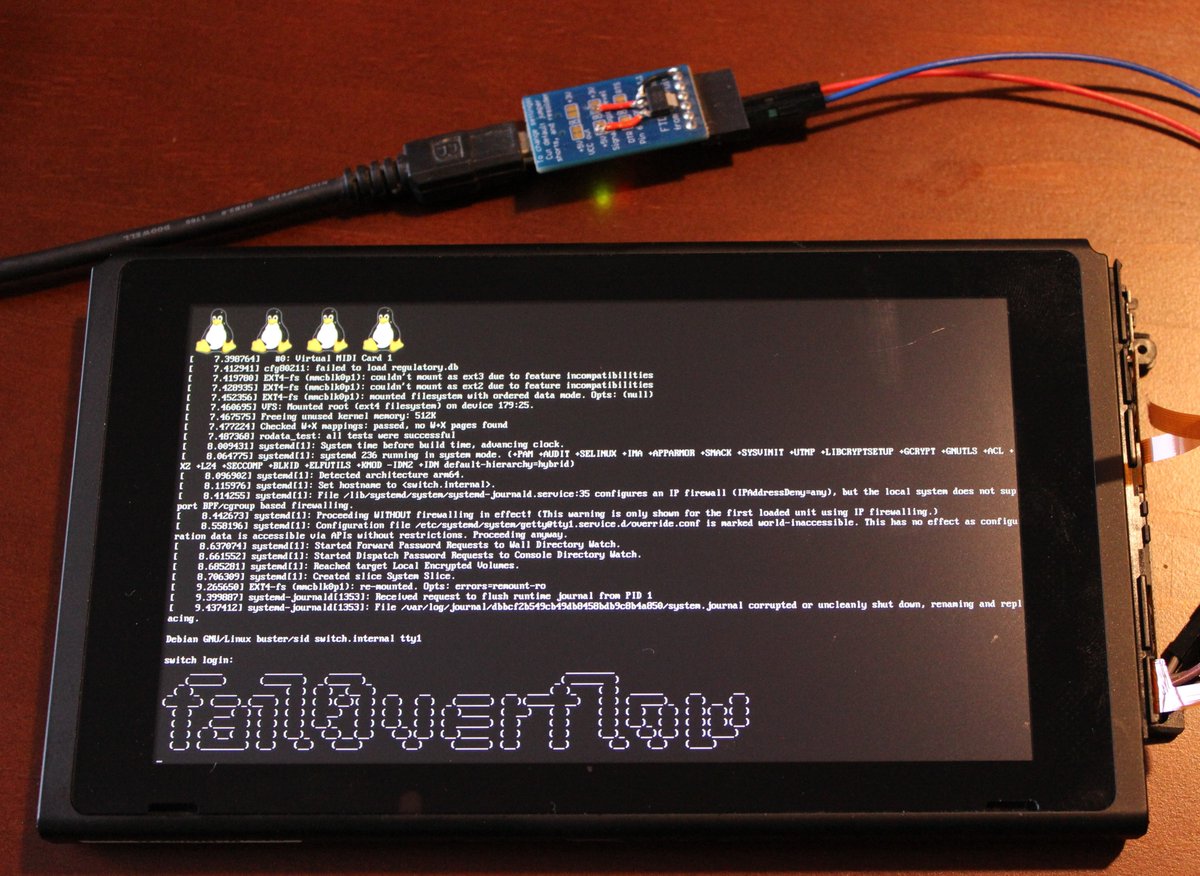 With the exploit being baked directly into Nvidia's Tegra chip, fail0verflow has gone on record to say that it can't be patched out via software updates for any currently released Switch console. Nintendo could perhaps opt for an updated chip on future consoles, but the company has yet to strike up such a deal with Nvidia.
Nintendo isn't particularly fond of emulation and the jailbreaking of its consoles, often remaining vigilant against any attempt, even if the reasoning is to preserve aging games that could soon be lost entirely. The company's concern is understandable, when taking into consideration that once this workaround becomes available to the larger hacking community, homebrew software will be flowing to the brim simply because the Switch is hugely popular.
Source: Kitguru