I've added this little free game to my account many moons ago. Has anyone of you finished it before?
I felt like playing it today, only to get this "welcoming" title screen: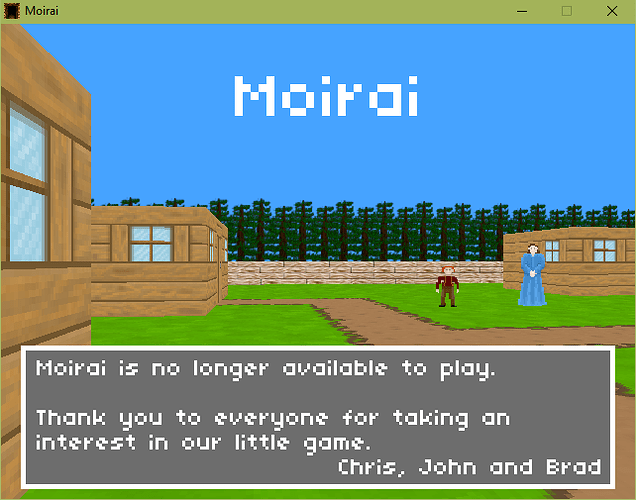 How can a game not be available anymore?
Found this article on the game's news page:

Oh well.