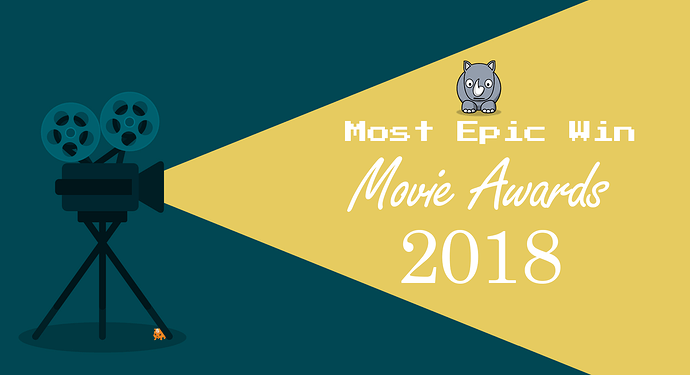 The year is almost done, let's see what talkies entertained or disappointed you.
Post your nominations for each category and they'll be tallied up for the ultimate winners of 2018.
Copy the category list and post as many nominations as you want for each category or if you have none for a specific category that's fine, skip it. You change nominations as much as you want.
The categories are:
Best Hero/Heroine
Best Villain
Best Tearjerker
Best Line from a Movie
Best Action/Stunt Sequence
Best Cameo Appearance
Best Movie Few People Saw/Underrated
Best/Favorite Character
Best Display of Facial Hair
Best Twist
Most Disappointing Movie
Best Superhero Movie
Best Animated Movie
Best Movie Of 2018
You have until the 28th (including the 28th) to post or change nominations.
Here is a list of movies released this year if you can't remember them all.