7 Days in Entebbe
Drama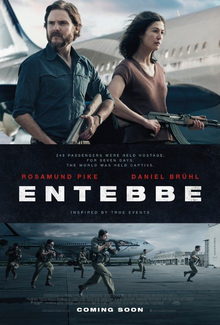 Inspired by the true events of the 1976 hijacking of an Air France flight en route from Tel Aviv to Paris, and the most daring rescue mission ever attempted. Four hijackers take over an airplane, take the passengers hostage, and force it to land in Entebbe, Uganda in 1976, in an effort to free of dozens of Palestinian terrorists jailed in Israel.
Wiki \ IMDb
Ster-Kinekor
NuMetro
---
Five Fingers for Marseilles
Adventure
Twenty years ago, the young "Five Fingers" fought for the rural town of Marseilles, against brutal police oppression. Now, after fleeing in disgrace, freedom-fighter-turned-outlaw Tau returns to Marseilles, seeking a peaceful pastoral life. When he finds the town under a new threat, he reluctantly fights to free it. Can he free himself from his past? Will the Five Fingers stand again?
---
Hampstead
Comedy
An American widow finds unexpected love with a man living wild on Hampstead Heath when they take on the developers who want to destroy his home.
Wiki \ IMDb
Ster-Kinekor
Nu-Metro
---
Blackmail
Hindi
Option one: kill the lover. Option two: kill the wife. This is Dev, the blackmailer who pays his own blackmail. It's all about badla.
Wiki \ IMDb
Ster-Kinekor
NuMetro
---
Midnight Sun
Drama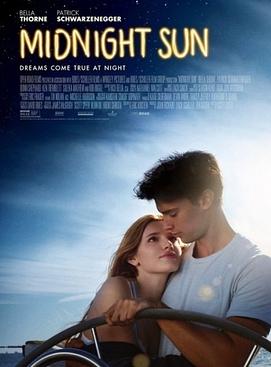 Based on the Japanese film, Midnight Sun centers on Katie, a 17-year-old sheltered since childhood and confined to her house during the day by a rare disease that makes even the smallest amount of sunlight deadly. Fate intervenes when she meets Charlie and they embark on a summer romance.
Wiki \ IMDb
Ster-Kinekor
NuMetro
---
A Quiet Place
Horror
A family lives an isolated existence in utter silence, for fear of an unknown threat that follows and attacks at any sound.
Wiki \ IMDb
Ster-Kinekor
NuMetro
---