It started with a tweeted clip from the official MS Twitter account earlier this week:
Introducing the all-new Windows 1.0, with MS-Dos Executive, Clock, and more!!
A few days later, this message and another short clip appeared on their feed:
Before we move forward, are you sure you're ready to go know where? .— …- .-… -.-- / —…
The Netflix logo, the rats behind the screen and the partially obscured "Camp Know Where" cap all point to a Stranger Things 3 tie-in. The Morse code at the end of the message decodes to "July 8".
MS have also changed their Twitter banner image and logo to match the mid-80's look and feel of the original Windows release.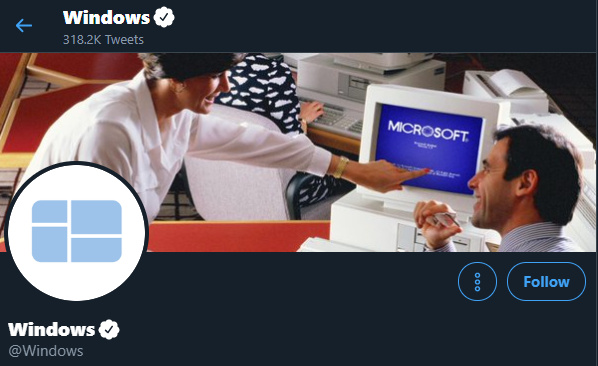 Finally, a new app has appeared in the Windows Store: Windows 1.11…

…with a set of obviously Stranger Things themed screenshots: