I know its too late to matter, but just to show you that I did try

Was making gradual improvements, but after 10 or so laps I quit. Kak slow, rusty as heck, and moving on to Time Trials in Austria from tomorrow. Back-to-back races are a pain.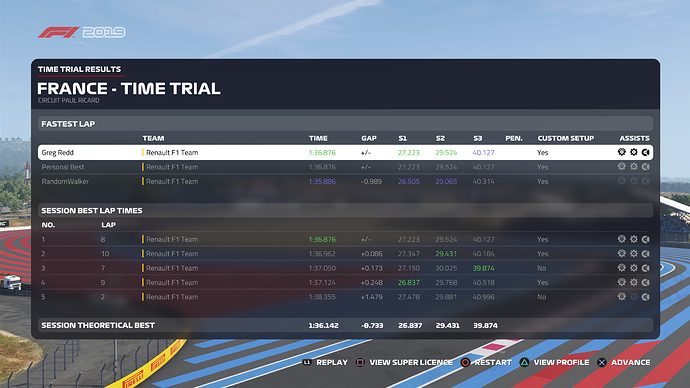 @Snowbeast, am assuming the required car for Austria is Red Bull?