Microsoft Xbox' cloud game streaming service xCloud is now available to a select view in a Public Preview.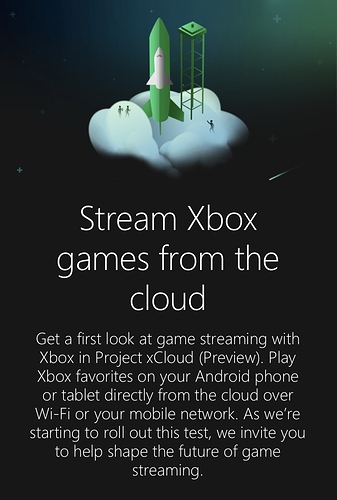 With Project xCloud (Preview) players can play Xbox favorites on your Android phone or tablet directly from the cloud, including Gears 5 and Sea of Thieves— no waiting for downloads.
Sadly for us here, the initial Preview phase is only available to Xbox users in the USA, UK and South Korea (if that's you, we expect a full report back here when if you get invited in.)
At this time we are limiting Project xCloud (Preview) to the United States, the United Kingdom, and South Korea.

It will be a multi-year journey to deliver this technology to gamers around the world at the quality we want to meet, so we will be adding more regional availability as we learn more and create a great game streaming experience.
More details of what you'll need to get into place in order to use the service (when it becomes available to us) and how to apply for the Preview phase over here:
https://www.xbox.com/en-US/xbox-game-streaming/project-xcloud