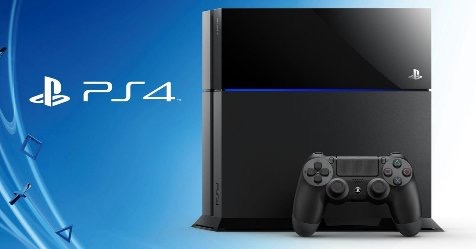 Today during Sony's Corporate Strategy Meeting, PlayStation boss John Kodera said the PlayStation 4 is entering the end of its lifecycle. While this could have a negative impact on Sony's gaming division overall, it probably won't because revenue from subscription services such as PlayStation Plus may help offset any decline in hardware sales, Wall Street Journal reporter Takashi Mochizuki quoted Kodera as saying. Importantly, Sony is not discontinuing the PS4 now or anytime soon, of course. The system is expected to continue to sell well, as new, exclusive games for it like The Last of Us: Part II, Spider-Man, and others come out.

As some further important context, Kodera was talking to investors and analysts about the health and viability of the PS4 as a platform. Earlier this year, Sony said it expected to sell 16 million PS4s during the year, compared to 19 million during the year prior, so Kodera was more than likely attempting to contextualize and explain the downturn in sales and what that all means. And the wording about the PS4 entering the end of its lifecycle may mean the system still has many years left of viability, only that the console is not rising as fast as it once did as it relates to sales. And of course, that is expected, given the system was released almost a half-decade ago.

The PS4 launched in November 2013, so it makes sense that the console would be entering the final stages of its lifecycle now given historical trends of consoles. The system has sold more than 79 million units by Sony's latest count, which puts it just below the PS3 which reached 80 million units in 2013.

Sony's Game & Network Services segment, which houses the PlayStation business, is expected to remain a juggernaut for Sony, with PSN hitting 80 million monthly active users (which is up from 70 million this time last year). Additionally, Sony said it will look to add more PS Plus subscribers going forward, which will help Sony make more money on a regular basis. On top of that, Sony said it wants to create more first-party exclusives, while it's also looking at "harnessing growth opportunities" in the area of "add-on content."

Overall, Sony predicted a downturn in profit for the Game & Network Services division for the fiscal year ending March 31, 2021. For that year, Sony expects its Game & Network Services unit to bring in between 130 billion and 170 billion yen in profit, which compares to 190 billion yen for the current fiscal year.

Intriguingly, Kodera also said during the meeting that the period covering now through March 2021 would be a time when PlayStation will "crouch down once" to stand taller in the future. It's not immediately clear what he meant by this, however, but there is already speculation that a PlayStation 5 console is coming. PlayStation executive Shawn Layden recently confirmed that Sony's E3 2018 briefing will not include any hardware announcements, however.

Also during the event, Kodera said PlayStation VR as a platform is growing, but not at a level that reaches what was projected. That's not the only PlayStation business that is not having the easiest time, as PlayStation Vue–Sony's TV streaming service–is running into tough competition that is having a negative impact, apparently. Kodera said PlayStation VR and PlayStation Vue can still grow, but not necessarily at the rate they would like to see.

Earlier this year, NPD analyst Matt Piscatella told GamingBolt that the PS4 should have another strong year of sales in 2019, though not as good as 2018. He added that the next PlayStation console probably won't be released until 2020 or later.

Sony's E3 2018 briefing takes place early next month in Los Angeles. We won't hear anything about new hardware; Sony will focus on four big games during the event.