Soccer, but with rocket-powered cars. Free to play
https://store.playstation.com/en-za/product/EP2002-CUSA01433_00-ROCKETLEAGUEEU01/
So I've been messing around in Rocket League a bit lately again just playing casually. I've always been a fan of it but never been able to play it properly as I had it only on console, but now I'm able to play on pc and I'm enjoying it so far.
I don't know of the ability to make some sort of MEW league/team or something, but I'll find out the more I play. In the meantime I've made a MEW club for up to 20 players to join, just to have the name tag. I play every now and again so if anyone wants to team up for a bit we can plan something.
I see they even have some F1 cars

Hello there😏… This is actually the game that's replaced Dota 2 as my competitive mp game. Started playing when it went Free to play. I'll join you sometime. Add me on Epic, Saint_Dee
Cool. Request sent. I'm not good but I can hold my own. Lacking on the aerials but working on it. Currently I'm playing about an hour or so from 9 each night so join in if you're around. I'll be on MEW's voice comms.
Hit me up, I play fairly regularly in Xbox, along with some other mates who are all on. I'm bridging on gold/diamond.
Would help if I posted my Xbox/Epic gamertag: BeoTeKza
Going to play for a bit now and stream it to the MEW discord if anyone wants to watch me struggle.
might join you after some studies
Sorry I didn't get around to joining you @Entity, I will try mke a plan to regularly play and hour or so here an there.
No problem. I played for my set hour. Did my 10 competitive matches to get my ranking. I think they gave me platinum 3 as a starter. Lots of space to drop

Also streamed it to the MEW Discord which seemed to work well.
I'll say here when I play each night.
Still need to do my placement matches for this season, I also think I need to renew my Rocket Pass. Haven't had muh time to play of late.
Going for it again now. Messing around. Will stream it to the MEW Discord.
I'll come have a look-see…
Thanks for stopping by @GregRedd. I think my game sound doesn't come through because the pc is old and maybe just sends the video. I'll test it with other games though and see if I can figure it out, but at least you could see the stream.
Thanks for the games @Saint_Dee. I'll get better

…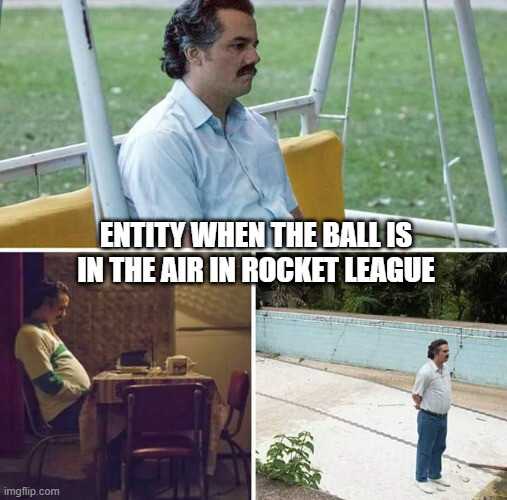 No. Thank you for the games

. Also, don't worry, I was once a potato in the game too

, but we'll get you going for aerials with the best of them (hint, we're not the best of them

)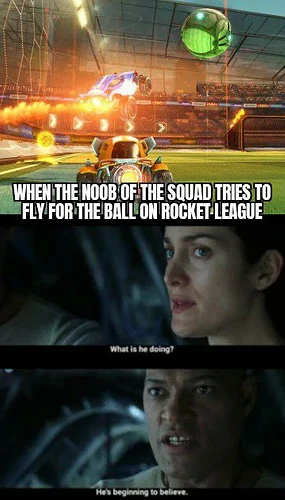 LOL. Very true
I love the rocket league memes, mostly because they hit home like no other