With the teaser image released yesterday, the poster reveal and tentative release period news today, and more info and a first look coming up this weekend, I think Star Wars Jedi: Fallen Order deserves an official thread.
I'll info dump more of what we know so far in the morning, but for the time being here's the official poster and note released today: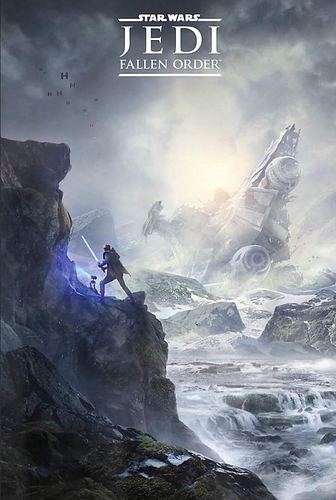 From Respawn Entertainment comes a brand-new action adventure game which tells an original Star Wars story around a surviving Padawan set shortly after the events of Star Wars: Episode III - Revenge of the Sith. The game will be releasing Holiday 2019. More will be revealed this Saturday at 1:30 P.M. Central Time during the Jedi: Fallen Order panel during Star Wars Celebration.