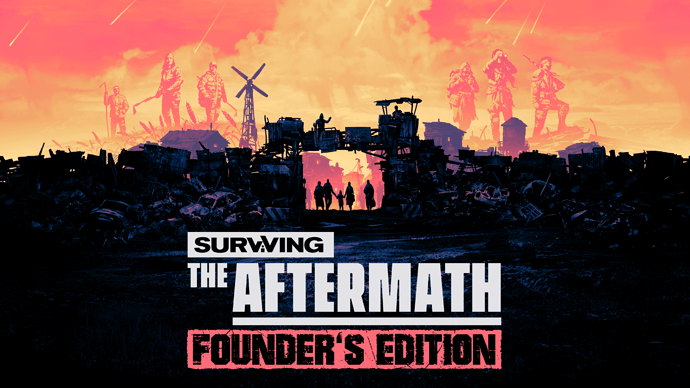 Surviving Mars, the well received Mars sci-fi city building simulation game from Haemimont Games and Paradox Interactive has a sequel in the making - Surviving the Aftermath. Coming in "late 2020", the new game is being developed this time by Iceflake Studios, but still with Paradox Interactive's publishing behind it.
---
The End Of The World Is Just The Beginning
Survive and thrive in a post-apocalyptic future — resources are scarce but opportunity calls. Build the ultimate disaster proof colony, protect your colonists and restore civilization to a devastated world. Remember: The end of the world is just the beginning.
MAIN FEATURES
No Place Like Home
Build and manage a colony of survivors after a world-ending event. Construct more than 50 unique buildings to handle everything from resource collection and farming to exploration and security. Don't forget to construct the Gate to venture into the savage world beyond your colony.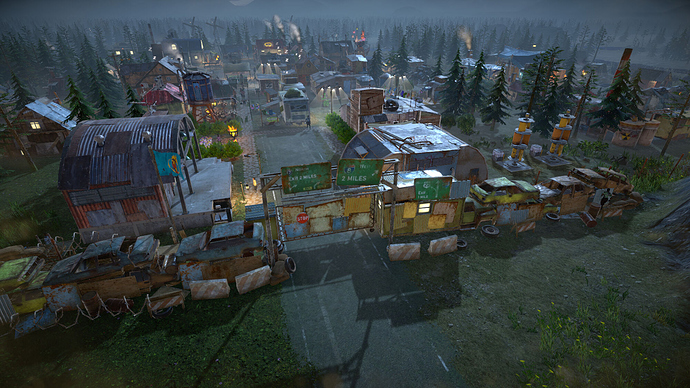 Surviving Earth
Explore a vast procedurally generated world featuring six different biomes filled with exploitable resources, bandits, and more. Each environment has different conditions that will affect your colony's survival. Stay vigilant: Natural disasters will put your survivors to the test.
Survival Is My Specialty
Recruit over 46 unique Specialists, each with their own skills and motivations, to manage your colony's resources and production. Send them beyond the Gate on scientific missions, scavenger runs, and to fight bandits.
Expect The Unexpected
Life in the aftermath requires you to make moral choices. You may not be able to control everything in your colony, but how you respond to situations and emergent events will shape the character of your new civilization.
Mods
Surviving the Aftermath players can bring their own visions to life using Paradox Mods.
---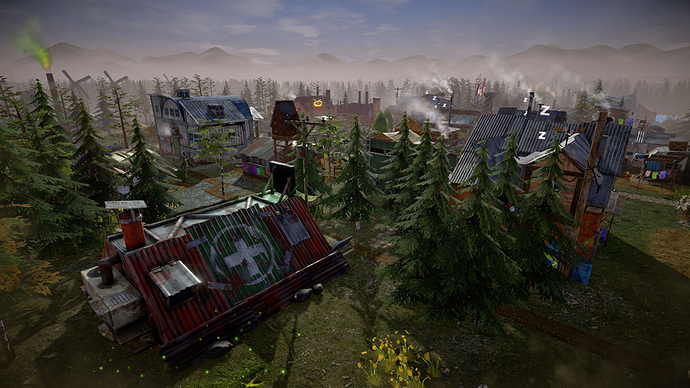 Surviving the Aftermath is now available in an Early Access "Founders Edition on both the Epic Game Store and on Xbox Game Preview for $20/£16/€20. Paradox were quick to say that these two platforms were just for the Early Access/Preview period of development, and that the final game would be available on additional services and platforms (including Steam) on release.
Interestingly, while the pricing on the Xbox Preview version matches the announced prices (in fact, at R339 it's actually a little more than them) the Early Access version pricing on the Epic Store seems to have very a generous Regional Pricing discount applied to it for us, and is listed at just $8.99 at the moment. That's less than half of what the published prices are and works out to a little over R130 at the moment.
---
What is the current state of the Early Access version?
While the game is fully playable it is still an Early Access game. This means there will be bugs and broken saves. The core gameplay mechanics and game loop are in place but we will continue to polish and add features throughout Early Access. Current features include:
Pre-game customization system (ex: choose your difficulty level and starting biome)
Colonist needs system
Buildable Colony with more than 60 buildings
Explorable World Map with exploitable resources and challenges
Tech Tree with more than 20 items
Storyteller AI "Gatekeeper" --designed to provide players with ever-changing, but manageable, challenges and events by reacting to the player's actions
Catastrophes & Disasters to challenge the player
Initial modding support for events, building visuals and tweaking catastrophe visuals + values. This will be enhanced throughout the Early Access period.
More than 1.5 hrs of music
---
More on the game's official site: