Can you guys believe, one whole year of MEW existing. It feels like only yesterday that we had to migrate from our former digs to here. And you might be thinking, how is MEW doing? Well, let me do what I do and pull some stats for you. Stats about the first year of MEW and the activity we've generated.
Number of Topics and Threads
We're all here to chat and discuss the various different aspects of gaming and geek life. And up until now, we've generated 1080 topics of discussion. The trend looks as follows: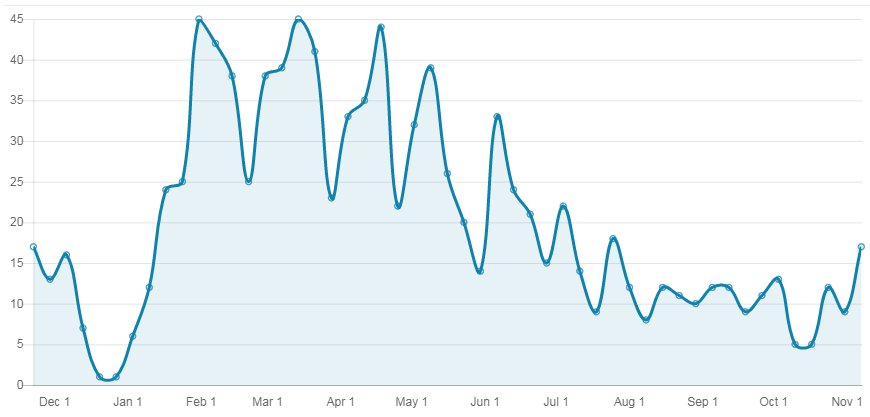 Looks like it's decreasing a bit as we cover more and more easy topics and threads. But the Brute Force activity running should help keeping threads coming on a regular basis. So don't be shy, create a thread or topic and let the discussion begin!!
Number of posts
We've generated 37947 posts already on the site. That's a lot of spamming and conversation to have happened. The trend looks like this: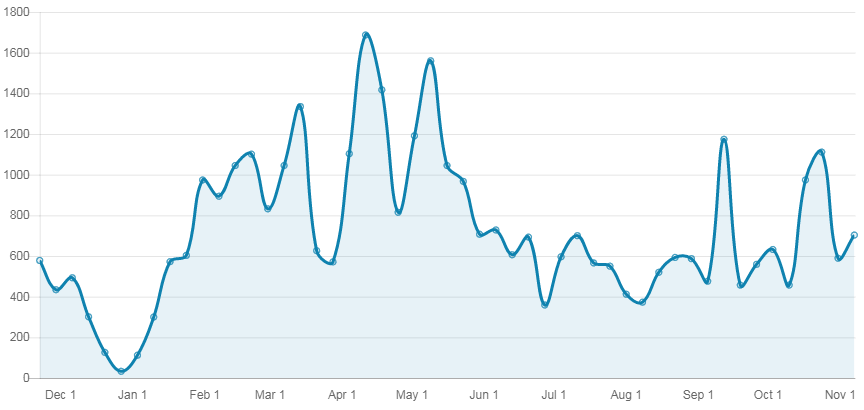 Looking good so far. Seems like a good number of posts are made on a regular basis. Now it's just to get the lurkers to post more and share as well
Engaged Users
According to Discourse's stats, engaged users are the number of users actively making posts or liking posts on a daily basis. We seem to average around 23 users active every day on our little site. The trend is as follows: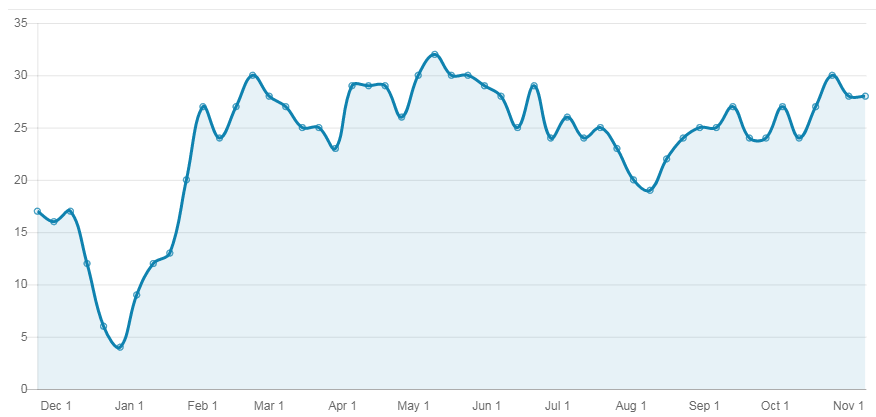 The trend is going up and that's great!! More and more people should be joining in on discussions on various other threads.
Some more stats
According to Discourse's internal measurements, we've given away over 36 600 likes to posts, have seen more than 540 000 unique page views in the past year, and only received 5 flagged posts in the past year.
So yes, things are looking good for MEW and a great start to the site. Now the next focus should be on growing the community size, as we currently have exactly 100 registered users on here.