I love racing. And I love gaming. So a racing game is an obvious draw for me. Recently I have been doing a lot of "sim racing" which tends to be less gaming, and more sim, and thus I dont actually count it as gaming.
Assetto Corsa Competizione is a GT racing simulator with all the bells and whistles for making real life gear heads drool. Its as close to racing as you can get without getting grease on your hands. But its not really a game. There is a single player "campaign" but it simply sets you up for the world of online sim racing. Its magnificent for what it sets out to do!
I remember the old days of playing F1 on my "Super Chinese Console Game" which I only much later learned was an NES clone. The feeling of being a great driver and kicking my dad's butt when I was 6 really made me fall in love with racing games. And I miss having a fun gaming experience when playing games.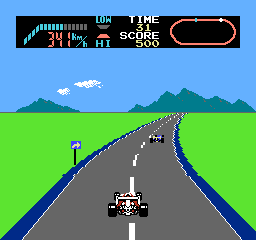 So here follows my quest for finding the best racing GAME available today with hopefully regular updates