A few days ago Unity announced price changes. They would be charging devs every time their game was installed.
Now the devs behind Slay the Spire say they will change course on a 2+ year project.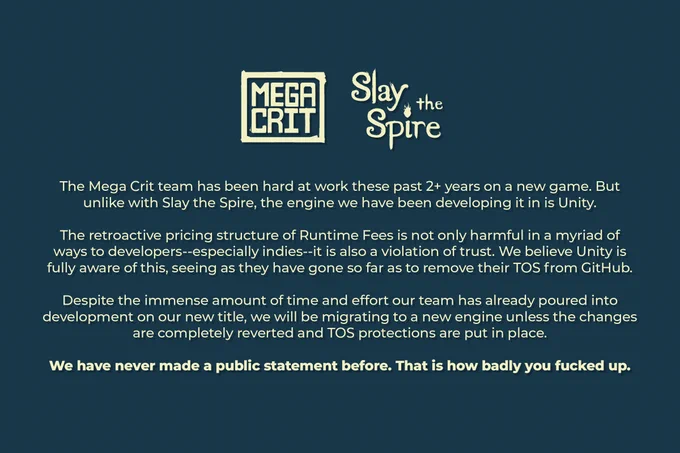 Pretty crazy decision when Epic has a great engine and pricing structure.
Devolver Digital now wants to know what engine people are using in game pitches.
https://twitter.com/devolverdigital/status/1701685282129539485