I saw the below article on PC Gamer and it made me think of some of the (as my dad would say) "Heath Robinson" (1) or Janky DIY modifications I've used on my PC.
I once took a hacksaw to my HDD cage to cut off a section of it so that my new HD5870 could fit into my case at the time. I used the case this way for many years until recently getting a new case.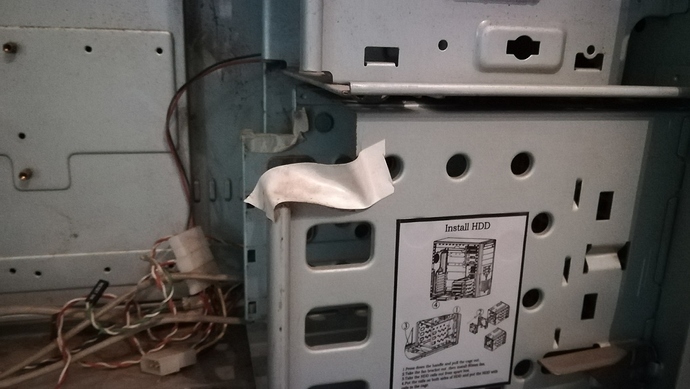 Here's a pic of the old dusty, chopped up case
My one friend has a block of wood propping up his graphics card in his PC

What janky DIY jobs have you done in the past on your PC's?
(1) "Heath Robinson contraption" is perhaps more often used in relation to temporary fixes using ingenuity and whatever is to hand, often string and tape, or unlikely cannibalisations.