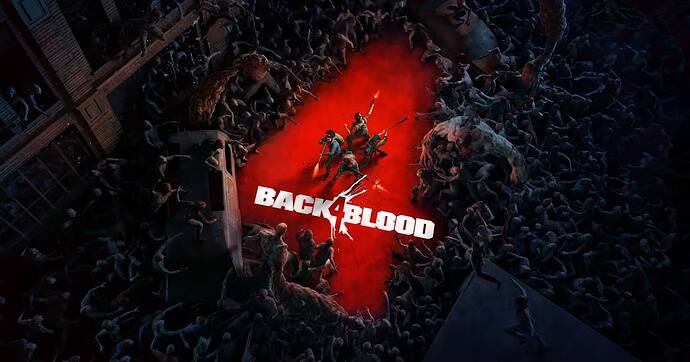 You are at the center of a war against the Ridden. These once-human hosts of a deadly parasite have turned into terrifying creatures bent on devouring what remains of civilization. With humanity's extinction on the line, it's up to you and your friends to take the fight to the enemy, eradicate the Ridden, and reclaim the world.
Back 4 Blood is a cooperative first-person shooter from the creators of the acclaimed Left 4 Dead franchise. It releases on 12 October for PC, PlayStation 4 & 5 and Xbox One & Series X|S.
The game has been considered to be the spiritual successor to Left 4 Dead, as it is being developed by the creators of the original game and features largely identical gameplay. Back 4 Blood was announced at The Game Awards 2020 and came nearly a decade after Turtle Rock Studios split from Valve (who published both Left 4 Dead titles and still owns the rights to the franchise) and re-established itself as an independent studio.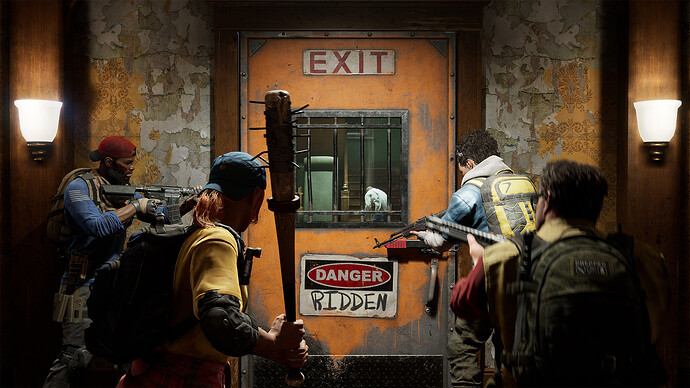 The game takes place after a worldwide outbreak caused by a newly discovered parasite (which is heavily implied to be of alien origin). Most of humanity has been infected and turned into the Ridden, leaving players in a post-apocalyptic world. In this world, a group of veterans called the Cleaners comes together to fight off the zombies.
The Cleaners' names are Walker, Holly, Hoffman, Evangelo, Karlee, Doc, Jim, and Mom. Each has specific and unique characteristics and gameplay buffs and boosts.
Gameplay of Back 4 Blood is largely similar to Left 4 Dead, both are 4 player cooperative games and 8 players in a PvP mode with a focus on multiplayer and replayability. A new feature of Back 4 Blood is cards. At the start of each level, players need to build their deck with cards that adjust various elements of gameplay, such as modifying the player's health, damage, and stamina. Along with player cards, the AI Director will also use Corruption cards against the player to hinder their progress. The AI can spawn extra enemies, activate a fog effect, and increase the size of the horde.
One of the major differences between the two, the exclusion of a Campaign Versus mode in the new game, has left some fans disappointed though.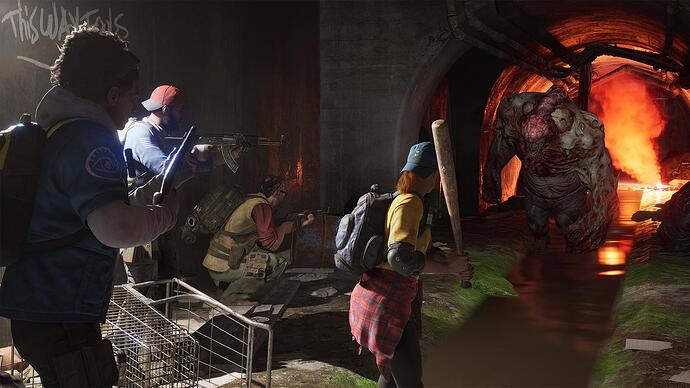 Campaign versus was one of the multiplayer bedrocks of Left 4 Dead, so its exclusion from Back 4 Blood is surprising and, for many prospective players, disappointing. In campaign versus mode, two teams of four players (one side as the survivors, one side as special-infected zombies) play through the Left 4 Dead campaign levels either trying to survive or stop the survivors from reaching safe rooms. Players experience the campaign from both sides of the conflict, alternating between zombies and humans. For many players, campaign versus was the draw of Left 4 Dead, a near-endlessly replayable mode thanks to its teamwork, tactics, and balance.

But Turtle Rock confirmed in an early access FAQ on its official Discord that it "does not have plans to have a campaign versus mode [in Back 4 Blood] at this time." Instead, competitive multiplayer in Back 4 Blood will consist of Swarm mode, an eight-player PvP mode that's closer to Left 4 Dead's Survival mode.
Source
Perhaps the Card System will help alleviate that disappointment in the way it creates slight differences in the game play on each playthrough. Corruption Cards can be literal game changers in some situations.
Almost 100 000 players got a first-hand look at Back 4 Blood last weekend in an early access beta event for pre-order owners and WB Games subscribers. That already large number is expected to be heavily eclipsed this coming weekend when the games' Beta is opened to all players willing to download the files. The Open Beta runs from tonight (12 August) through until Monday 16 August again. More details to follow below.
The full game, which has just gone Gold, will release across all platforms on 12 October. Xbox Game Pass subscribers can also look forward to a Day One release on Game Pass Console, PC, and Cloud services. This same day multi-platform release is important because the game will also have cross-platform compatibility, which means you and your friends can all get together to go zombie slaying together from launch day.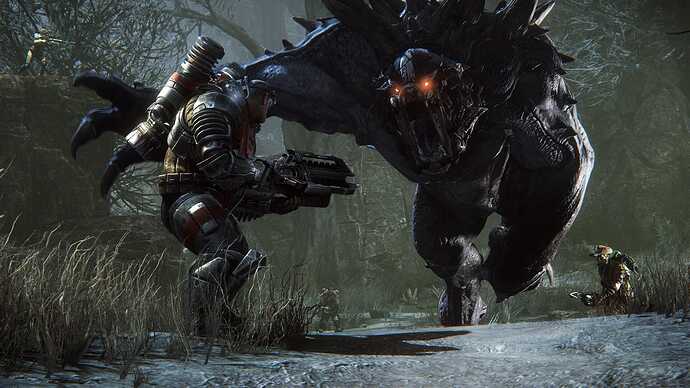 That "Coming to Game Pass on Day One" point is a hugely positive note for local gamers and wannabe ridders of the Ridden. Pricing on Back 4 Blood is a touch on the high side, even with some Regional Pricing on the PC versions. This is especially true for the console versions, and the Deluxe and Ultimate editions.
| Platform & Store | Standard | Deluxe | Ultimate |
| --- | --- | --- | --- |
| PC via Epic / Steam | R799 | R1199 | R1300 |
| PlayStation 4 / 5 | R1249 | R1789 | R1959 |
| Xbox One / Series X|S | R1249 | R1789 | R1959 |
At those price points, even if the game is only on Game Pass for a short while, it'll be worth it.