Let this be the Cities: Skylines thread.
I created a dam by moving lots of earth around to create those hills and the water reservoir.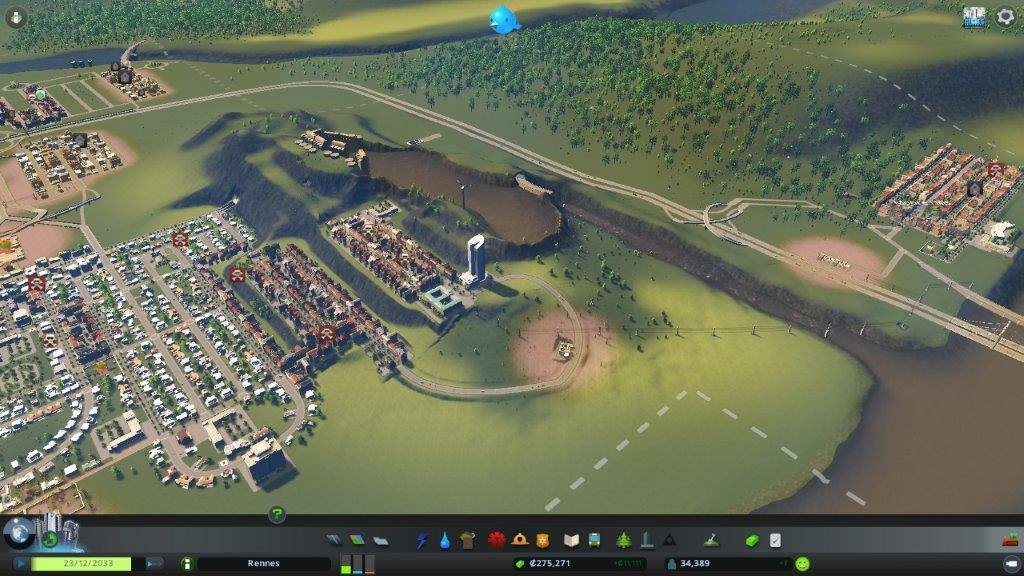 This is the very first dam I built in the city that naturally flood the parts of the city that where along the edge. See the Belmont District.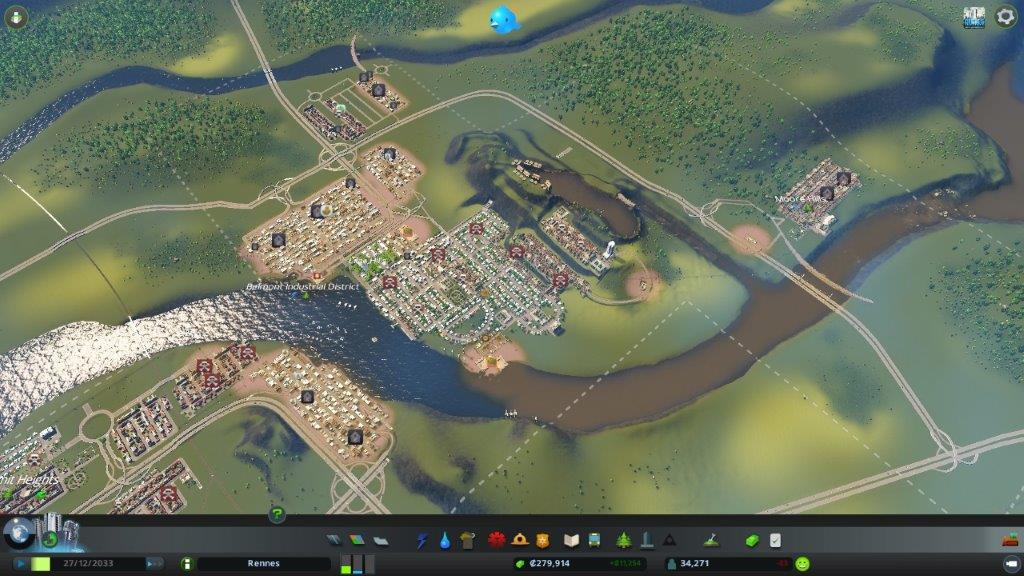 And another view from the other side of the man made dam/mountain.