Diablo II: Resurrected includes all content from both Diablo II and its epic expansion Diablo II: Lord of Destruction®. Rebuilt in all-new 3D graphics, brand-new cinematics, remastered audio… and the same classic Diablo® II gameplay you remember.
Remastered graphics—monsters, heroes, items, spells, all resurrected in up to 4k (2160p).
Remastered cinematics
Remastered audio
Classic gameplay—the same Diablo II you know and love, preserved.
Planned support for cross-progression—take your progress wherever you play.
Revamped ladder seasons
Redesigned user interface
Cross-Progression (planned feature)
Keep Your Progress Wherever You Play With the planned cross-progression feature, you'll be able to access your characters and keep their progress wherever you play Diablo II: Resurrected.
Bring your characters and loot across all supported platforms.
Retain your level, quest, progress, skills, and talents.
Cross-progression requires a linked Battle.net account and separate Diablo II: Resurrected purchase for each supporting platform.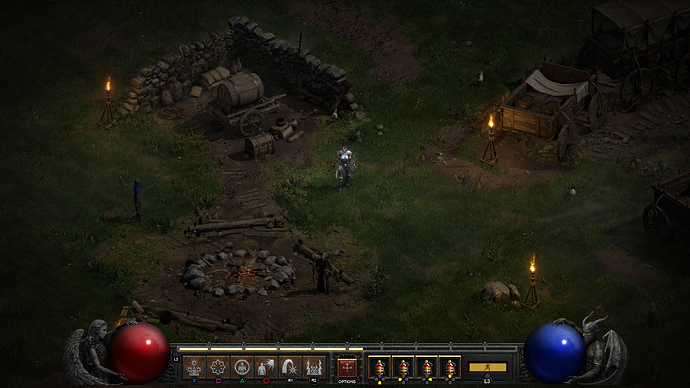 Revamped Ladder Seasons
Join the ranks of Diablo II: Resurrected players worldwide and enjoy the race to the top of the ladder. Rank up in a new, exclusive ladder system with more frequent restarts and earn your place among legends.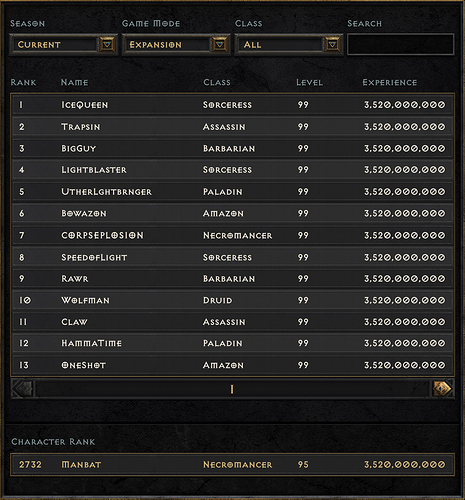 Redesigned User Interface
Enjoy advanced character sheet stat information, item tooltip comparisons, automatic partying upon entering multiplayer games, and more with the new and improved user interface in Diablo II Resurrected.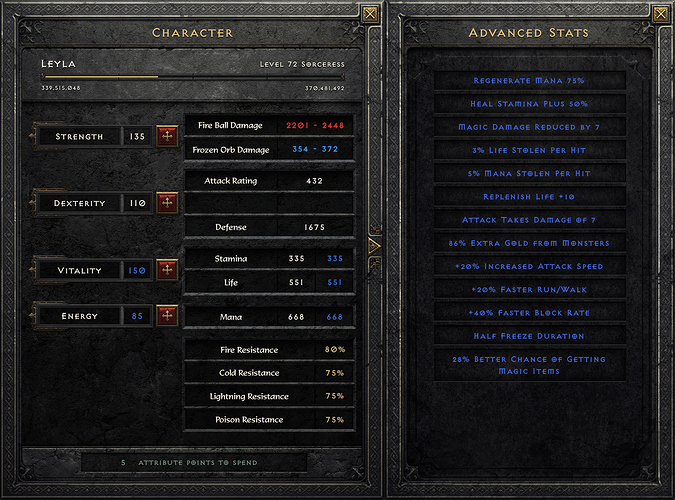 Expanded Stash
More Space for More Loot The original personal Stash has been expanded, and we've added a shared stash tab, so you can spend more time slaying demons and collecting loot, and less time managing it all.
Personal Stash increased from 6x8 to 10x10 grid.
Shared Stash tab available to all characters on a single Battle.net account.
Transfer gear easily between heroes—no mules required.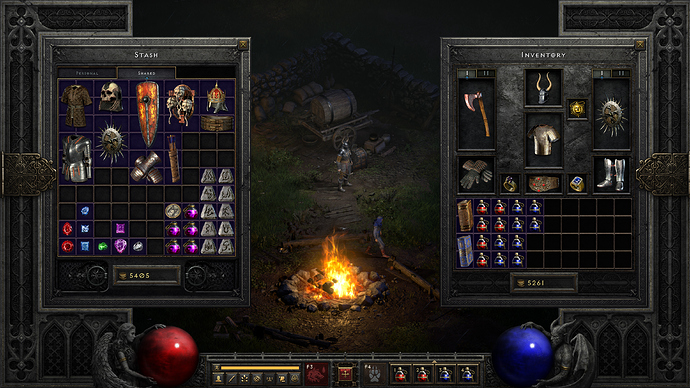 Bring Your Own Army
Diablo II: Resurrected features cooperative gameplay supporting up to eight players, and each player also has access to one mercenary. The minions of the Burning Hells may grow stronger, but they'll be no match for you!