Ripped it to shreds!!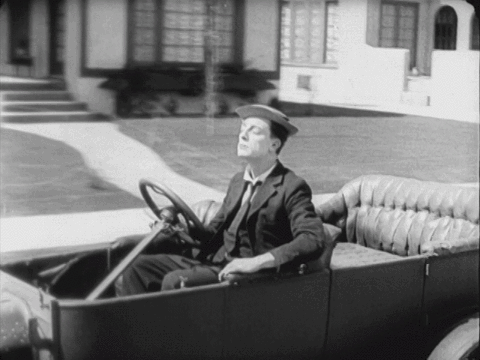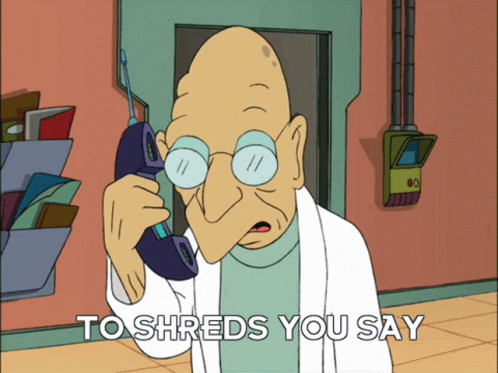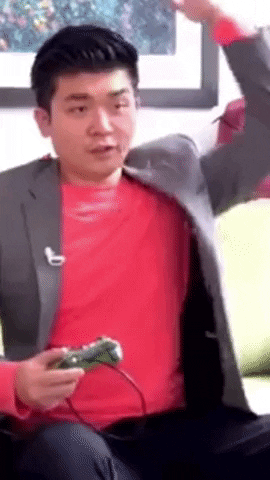 Made a few small tweaks to a point where it feels more comfortable for me. Increased the braking bias a tad and dropped the ride height a tad (it felt very rolly).
This is a fun location but I'm finding it hard to keep the car steady. It doesn't help that the tyres (Normals) were finished by the end of the 3rd stage. I think I need to be smoother with my driving. Not this late, panic braking stuff!
A little under a week left to post times for Greece. Set aside just one hour and you'll be able to run all nine stages easily with time to spare.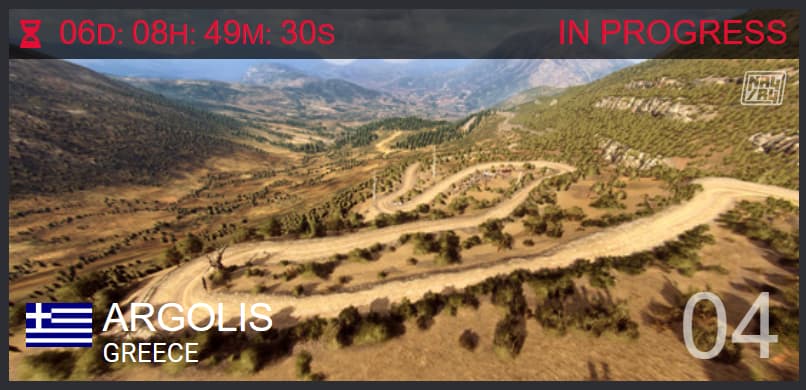 @Aldyr has done everyone a solid by actually finishing a rally for a change

so there are some decent times on the leaderboard to target and to measure against. Under 42 minutes is your goal!
Terminal damage

But really, we all know, that it's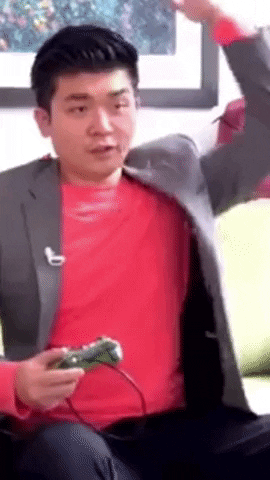 I was expecting that last one lol
Fixed up my car all nice and shiny before stage 4. Put on the new tires, and was ready to get it on!
Not even the first checkpoint, and I blew a tyre. That's fine, I can still finish the event.
Ya nah… 139km/h and I see a rock. "I can't avoid that! Guess I'll have some hectic damage". Terminal damage. D:
Had my first game crash in about two years mid-way through Stage 3. Sound started cutting out, then wheel pulled to the left as the screen froze. Couldn't ESC, DR2 wasn't even showing in Task Manager. Had to hard restart my machine.
Results screen doesn't show anything for me for Stage 3 but I'm guessing I'm going to get a 30 minute penalty time allocated - of course it had to happen on a long stage.

When I got back into the game I was put into the Service Area ahead of Stage 4. The car is clearly very damaged but Repair Vehicle has nothing to repair. Going to try starting Stage 4 to see what happens.

Yip, as suspected. DNF on Stage 3 = +30 minutes.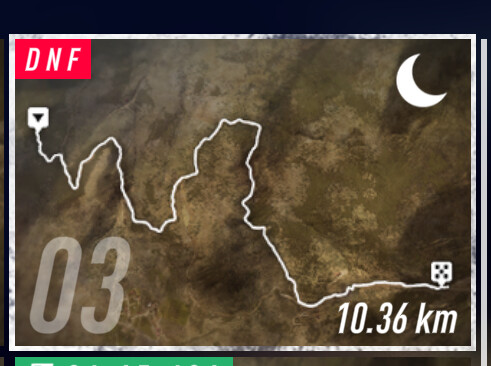 Unrepaired car for the next three stages. Never really got back into the flow. Though I did score a single green sector in each of S8 and S9.
I rather enjoyed that heavy rain stage, handled nicely. But otherwise I am done.

Greasy Grecian goat tracks, Batman!! Six starters, six classified finishers, four over the finish line at the end of Stage 9.

With all six runners opting for the Evo X, the fleet of unused and abandoned Subbies will be auctioned off at the end of the month. :sad:
@Boogey opted to sit this one out giving the rest of us a small window to grab some points while he wasn't watching.

P1 to @Aldyr who notches up his first finish of the season with a win.

P2 went to @LazyDemoni who hung onto Aldyr's dust trails and finished just a little over 3 minutes behind. And, with Lazy's championship rival @The9Avenger9 crashing out early in the event, the door opened for a new face to grace a rally podium for a change -

P3 and a champagne shower for @Beo who was 4:30 behind Lazy, and pretty much unchallenged by me this time around.
Even without the 30-minute technical penalty I got when my game crashed on Stage 3, I was always a good few seconds behind Beo on every stage and take the P4 points with fortunate pleasure. P5 this time around to @Murfle who got through three stages before bombing out on S4. And the final point from Round 4 for the P6 to the aforementioned unfortunate Avenger.
The Championship Standings then after 4 of 9 rounds:

@Boogey's absence lets @LazyDemoni cut his lead in half - from 8 points down to just 4 now. His P2 and @The9Avenger9's P6 also widens the gap between the two. The 1 point difference is now 4 points. @Beo's podium gives him his fourth 3-point haul in a row and brings he and I back onto equal points for the Top 5, with Beo now ahead by virtue of his podium placing.
We're into the second half of the season now, and Round 5 is already up and running. We're off on the long-haul flight all the way to New Zealand this time around. Use the flight to prepare yourself for the narrow, twisty bits of the Hawkes Bay coastline and to consider which of the challenging Group B 4WD cars you're going to use.

Round 5: New Zealand Rally | Hawkes Bay
Round 5 of the 9X9 Championship, and we're bouncing our turbulent way on the long trip to New Zealand. Hawkes Bay's tight and twisty gravel roads await. And with them, the first of two events featuring the classic monster class of rally cars - Group B. This time we'll be using the OG monsters - the Group B 4WD cars.
Keeping all the power of these cars in check as you try to navigate your way through the narrow sections of the route is going to be only part of the challenge - the weather, the surface conditions, the stage time of day will all add even more pressure. This is going to be a tough event all round.

Event Period
Starts:

2023-05-27T22:15:00Z

Ends:

2023-06-17T21:59:00Z
---
Eligible Cars
Historic Rally Group B (4WD)
Audi Sport quattro S1 E2
The Audi Sport quattro S1 E2 was introduced at the end of the 1985 season, and was based heavily on the earlier Audi Sport quattro. The new car featured the iconic wing and reduced turbo lag via a recirculating air system. This was the final Group B car to be developed by Audi, with the final factory machines rated at 591 hp. This car went on to win many hillclimbs in the late 80s.

Ford RS200
The Ford RS200 arrived during the latter part of the Group B era, and as a result, never realised its full potential. After Group B was disbanded in 1986, most of the existing RS200 cars were sold to private buyers, many of whom choose to race the RS200 in rallycross events. The car featured a unique double wishbone suspension with twin dampers on all 4 wheels.

Lancia Delta S4
Homologated in 1985, the Lancia Delta S4 featured a twin-charged power unit, making use of both a turbocharger and a supercharger to aid in acceleration. A Delta in name and body styling only, this car shared virtually nothing in terms of construction with its road car equivalent, not unlike the earlier Peugeot 206 T16. The Delta S4 was a bespoke Group B monster.
MG Metro 6R4
Based on the MG Metro road car, the MG Metro 6R4 made its international debut at the 1985 Lombard RAC Rally. The new car was developed by Williams Grand Prix Engineering, with its naturally aspirated, rear mounted engine making this car unique among its competitors. Plagued by reliability issues, the car showed flashes of potential.

Peugeot 205 T16 Evo 2
The mid-engine Peugeot 205 T16 was regarded by many as the pinnacle of Group B rallying, handling like a 'Go Kart' in the corners. This car shared virtually nothing with its road going counterpart, aside from its name and body shell. After Group B was disbanded, the 205 T16 was converted to run in the Dakar Rally, which it won.
---
Rally Route
As I said earlier, this is going to be a tough and challenging event. We open with the longest stage in New Zealand (and one of the longest stages in the game) - the 16.1km Waimarama Point run. Fortunately, the stage is run in the dry daylight and there's no surface degradation to worry you. But that changes very quickly. Expect wet surfaces on six of the remaining eight stages, including all four of the last stages. In fact, not only are the last three stages on wet surface tracks, there'll be rain and showers on all three. Oh, and the final stage is happening at night.
Tyre choices will be important again. As will protecting your lights throughout the event - 3 night stages, 2 stages at dusk, and 1 at sunset mean they'll be getting a lot of use. If you have them.

And that's all assuming you make it through the first half of the event with Stage 2 through to Stage 5 all showing signs of High surface deg.
---
Told you it was going to be a challenge. You may definitely want to try find some spare time to put in some practice for this one. Either way, remember that this is "fun" that you've chosen to inflict on yourself. I mean you no harm.

Go get dirty, Kiwi style!

Woohoo, Group B is the best! I love the thrill of these cars. This is going to be a challenge, but a fun one