Hello all.
My glasses frame have cracked on the bridge and I fear they're going to break completely. Just another expense not planned for or needed.
Happy Sunday afternoon! Just had red velvet cake and Chateau Gatteux Mozart cake for my better half's birthday. Now its time for a nap and then FORMULA 1!
Greetings from Doha Airport in Qatar, am on my layover between Joburg and Melbourne. Going to visit my sister and BIL and the two niblings! Last time I visited them in Melbourne, Alex was 6 months old. Now he's turning 6 next month.
Morning all. Happy Monday.


All those out and about today - be safe. I don't think the Extra Fundamental F-ups could coordinate anything on a national scale, but they will cause kak where they can.
@Ani - happy and safe travels. Send Melbourne my regards.
Good morning everyone.
I hope some of you managed to get that extra long weekend.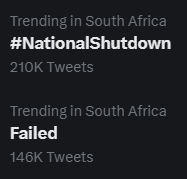 Expected Feeble Failure
Extremely Foolish Flop
Everything Feels Fake
Eat For Free
EFF off
Morning all. Happy Human Rights Day and all that.


Good morning everyone.
I hope no one is working today.
I am. At least it's WFH though. Doing prep for a workshop programme I'm facilitating for the rest of the week. Creating PowerPoint decks, handouts, and assessments. Fun stuff.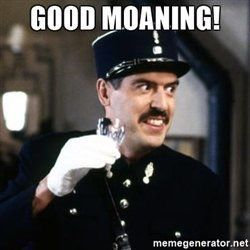 I'm also working today. The joys of working for an international company.
At least it's voluntarily with 2x pay and we get to choose another day off.
My daughter was on East Coast Radio this morning, she was doing a quiz (which she didn't win) but the most proud I felt is when she and Skye Shabalala spoke Zulu to each other. So cool!
Afternoon all
Taking it easy, made more waffles, started a broth for risotto tonight, busy crocheting a blanket that will take forever!
Good not Monday morning! Enjoy the short work week.