Freebie time on ye olde Epik Gayme Shoppe.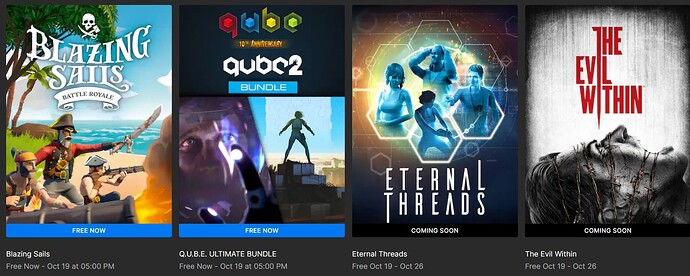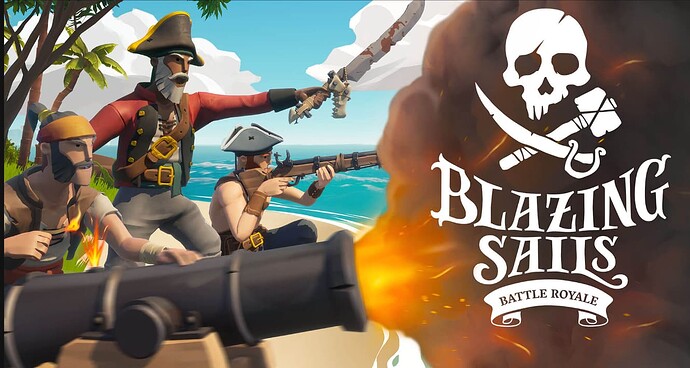 Fight for survival in Blazing Sails, a fast-paced pirate PvP game! Create your own unique pirate and ship. Band together with other players to command your mighty vessel! Explore different game-modes, maps, weapons, ship types and more while eliminating other crews in epic battles on land and sea!
Includes: Q.U.B.E. 10th Anniversary & Q.U.B.E. 2 Deluxe Edition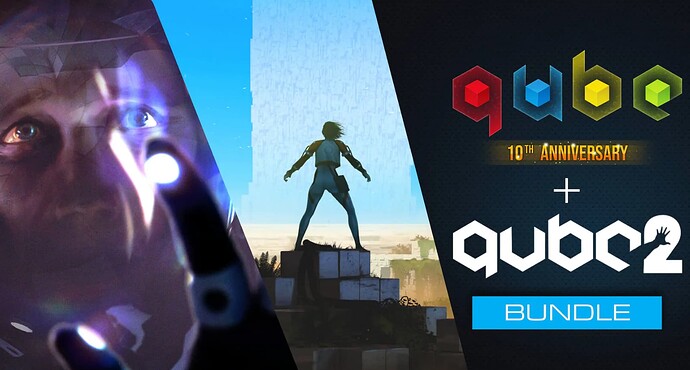 Entirely rebuilt from the ground up, Q.U.B.E. 10th Anniversary is the ultimate celebration of the decade-old original, bringing refined visuals, completely redesigned and revised gameplay sections, and a whole new chapter to the award-winning, brain-twisting first-person puzzler.

The Deluxe Edition gives players access to all released content including Q.U.B.E. 2 Main Game and the Season Pass (Two Puzzles Pack, Original Soundtrack and Glove Skin).

https://store.epicgames.com/en-US/bundles/qube-ultimate-bundle
---
Another double header next week again: Eternal Threads and The Evil Within.