So you know how Google listens to you and then you get ads or such of things that you talked about? We had the craziest occurrence yesterday.
During the whole lockdown my wife has been playing more games. And not her usual stuff, but proper games. She played the Tomb Raider games and she played the Batman games and she's currently playing AC Origins. So we chatted about what she should play next and I recommended Witcher 3.
She said she doesn't really want to play that because you hurt animals. (Something that happens in both AC Origins and the Tomb Raider games and she does not like that at all). So I told her that nah, it's only monsters except for wolves. Oh and that there are some cows in the first village. But if you kill too many cows then a strong enemy attacks you. This was all in Afrikaans mind you.
In the evening she was lying in bed and opened Youtube on her phone and look what Youtube recommended to her: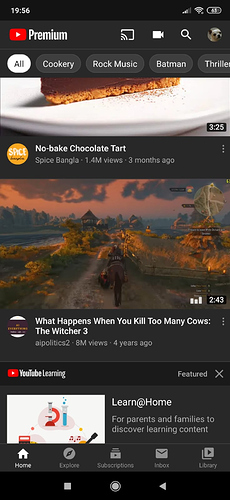 Crazy! She hasn't googled anything Witcher or watched any Witcher videos.