I was. Then I wasn't. I did play a little of the GTAV story years ago on the Xbox, but last night was my first foray into GTAV Online, and it wasn't so fun.
I'd heard/read somewhere that in order to be vaguely useful to a crew on a heist, I should try leveling my character up to Level 30+ so that I can get some decent gear and armor beforehand. So I started trying to do that last night, only to have my character get stuck in the initial GTAV Online tutorial

So, I did a race thing and then delivered some drugs to Gerald (which turned into a long drawn car chase and murder because I didn't read the mission info properly and thought I just had to pick up the drugs, not steal them

). Now Lamar has told me to go buy some clothes which is where I'm stuck. Every time I try to buy something I get a "You have insufficient funds, go buy some more with real money" bollocks message, when I clearly do have plenty enough funds to buy a frikken t-shirt.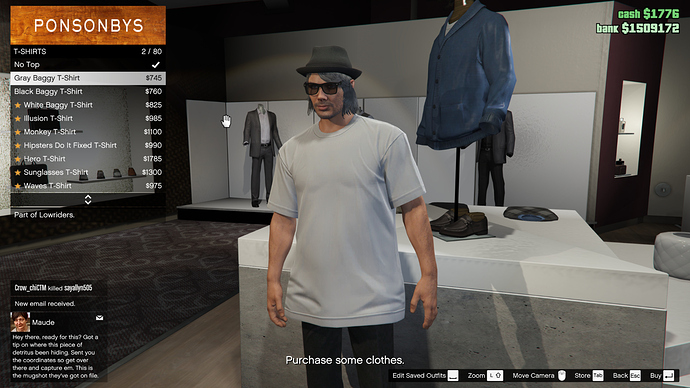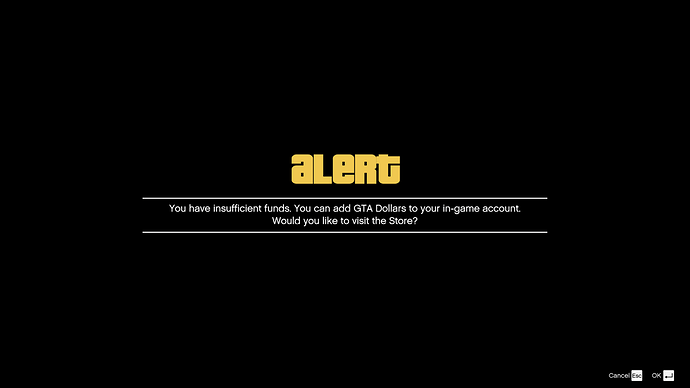 The "Purchase some clothes" prompt says on screen permanently and my GPS keeps trying to get me to go back to a clothes store - which I did at least four different times trying to get it to complete.
In the interim I've received a bounty hunter job from a Maude which resulted in me being driven over repeatedly by some random arsehole, and I've been sent to meet Lester in a park and started a job with him for an Asian lady - the first part of which tells me to buy an Arcade, which I genuinely don't have enough money to do. All while the "Purchase some clothes" instruction is still there. Gave up after an hour of trying.
Also, a very minor something I noticed when I was getting repeatedly wasted by that tosser in the bakkie… the game kept reporting my death using my account name (GregRedd) instead of the name i gave my character when I created my douchebag dude (MrRedd - I was going for a Tarantino Reservoir Dogs look

).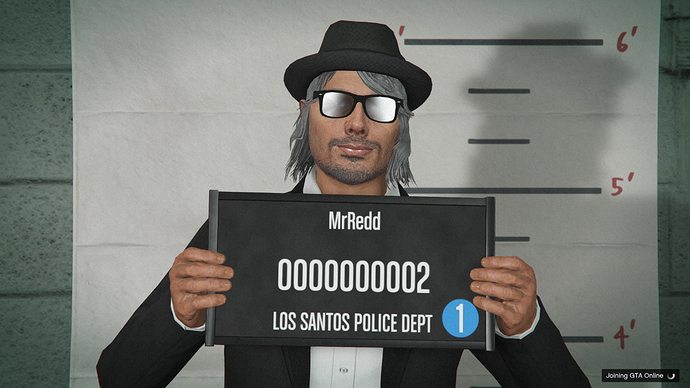 It's a minor thing, but just curious why the game asks you to name your character, but then doesn't use that name?