Co-op shooter Second Extinction that we heard about a year ago during the Inside Xbox event, is out today in Game Preview format on Xbox and PC for Game Pass subscribers.
Big map. Big dinosaurs. Big guns. Face an ever-changing threat level with your friends. Second Extinction is an online FPS with a bite.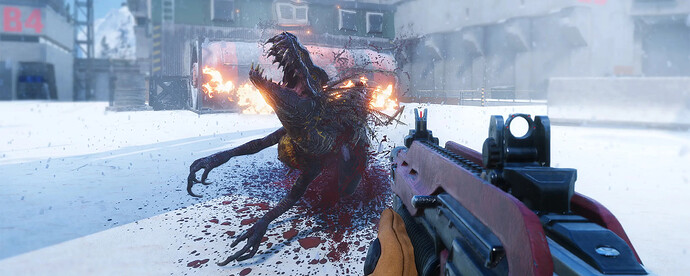 In Second Extinction you take on hordes of mutated dinosaurs with up to two friends. Solo players beware: Second Extinction is designed with squads in mind. Only the strong will survive.
Second Extinction is an intense 3 player co-op shooter, where your goal is to wipeout the mutated dinosaurs that have taken over the planet. Teamwork is vital as you adopt the role of one of the survivors, using a combination of weapons, abilities, and skills to take on the vast number of enemies.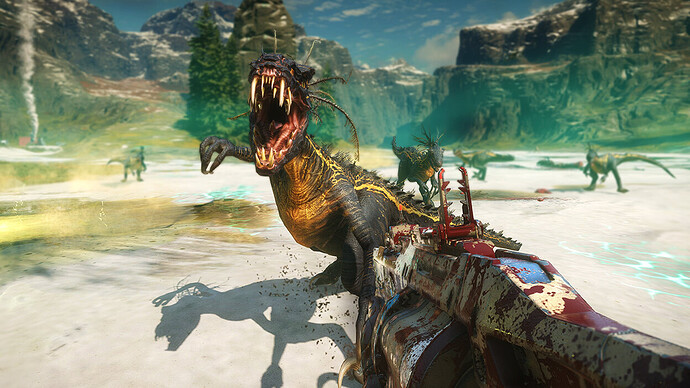 The action is near non-stop, relentless and frenetic. If that sounds like your kind of fun, grab the Game Preview on Game Pass, or take advantage of the 25% off Early Access offer on Steam.
Here's some gameplay footage from an earlier pre-release version:
With a Roadmap that extends throughout the rest of the year, there's still a lot of work to be done on the game, but there is a fair bit of content in this early version: 4 heroes, 10 weapons (with 5 upgrade tiers each) and 6 missions - plus some special side quests - across multiple regions of the map.
A Game Preview version of Second Extinction is available now for PC and Xbox on Game Pass (or Buy to Own for R150). These Game Preview editions join the already available Early Access Steam version that was released late last year. (That version is currently on 25% sale at just R112.50).
https://www.xbox.com/en-ZA/games/second-extinction