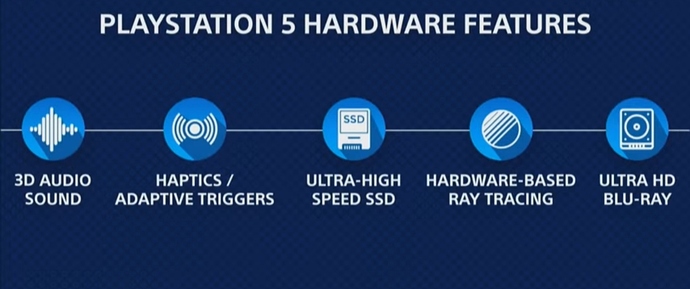 kinda underwhelming, why waste so much resources just for a logo reveal, they could have atleast revealed the final console look or even the controller, instead we have to find out how the controller looks via spy pics from a cleaner at ubisoft
Yet the logo reveal has 5.2 Million likes on Instagram vs 1.8 Million for Xbox Series X reveal trailer.
The logo for the next console has almost three times as many likes as the reveal of the actual opposition console.
That's the power of mystery.
Its up on the website now.
PlayStation 5 Manufacturing Costs Reportedly at 'Around $450 Per Unit'
The biggest problem appears to be a "reliable supply of DRAM and NAND flash memory."
That sounds pretty high. I wonder what the final price will look like.
If those costs are accurate, and they launch it at $499 (??) against the PS Pro 4's $399, I reckon South African buyers are looking at a R9000+ retail price, with maybe a launch game or two thrown in.
thats pretty cheap considering whats going to be in there, the ps3 manufacturing costs was about $800 and sony lost about $300 on each console they sold, that was ridiculous