We finally have a title and a teaser.
Oh my!
Lando in the Falcon, Palpatine laughing maniacally, remnants of the Death Star, The Rise of Skywalker… we're going full circle!
I still think Rey and Kylo are related. Siblings? Or at least cousins. Maybe she's Luke's daughter spirited away on Jakku as an infant to keep her safe? I definitely think she's the Skywalker that rises, and that they together will bring balance to the Force and the galaxy.
Can't wait.
I have to say, I'm not much of a star wars fan, but that looks cool.
Heretic!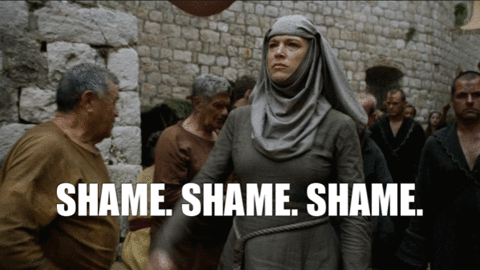 Oh man the laugh at the end. Instantly goosebumps. Cannot wait.
I'm keen to see how they wrap up the trilogy, but I can't help feeling that I'm not that invested in these sequels as the other Star Wars trilogies (yes even including the prequels). The nostalgia factor was great in The Force Awakens but the more I reflect back on The Last Jedi the more I feel that it was not a great movie at all. Far too many bait and switches and with all the subversions you kinda feel that it leaves the series in a bit of a meh at the moment. Mark Hamill as Luke Skywalker was the highlight of the movie but now…
I'll still watch the movie - but it just doesn't feel very "Star Wars'y" to me. My opinion of course, feel free to and do differ.
It bugs me that there was apparently no pre-planned story arc. They had three different directors lined up for the three movies. Judging by how the story progressed from TFA to TLJ, there was very little if any idea about where certain key plot points were headed. The apparent fate of Snoke for me is the prime example. We get this apparently ancient and mysterious Force user, the mind behind the First Order, and then… Of course, much of it might be a misdirect. I suppose we'll find out in December.
Yeah, it's definitely a symptom of different directors, story rewrites etc. Say what you want about Lucas, at least he had a coherent vision for each trilogy.
True that. Even the different directors need not be a problem; it's great to have talented people each bring their vision and creativity to the franchise. Of the original trilogy, only Ep 4 was directed by George; he brought in other directors for Empire and RotJ. The difference was, he knew exactly where the story was headed and could ensure a coherent direction across all three films.
I saw a meme saying George Lucas was called in for an advisory roll on Ep9… Is there any truth to that?
(I try not to trust memes lol)
I thought that JJ Abrams did lay out a ehole story arc but the next director threw it all aside to do his own thing.
I've heard the rumours as well, but I don't think there's any truth to them personally.
Not to my knowledge. JJ wrote and directed Force Awakens, but I'm not sure they were working from a bigger story arc at the time. I've never seen it being stated as such. Besides, Disney maintains full creative control, so if Rian Johnson blatantly disregarded the plan they were working from, assuming there was one, they could have stepped in and fired him at any point.
IGN talked to director and co-writer JJ Abrams at Star Wars Celebration Chicago about how the iconic villain [Palpatine] came to be a part of the film, and his answer included a meeting with the Maker himself, George Lucas.

"This movie had a very, very specific challenge, which was to take eight films and give an ending to three trilogies, and so we had to look at, what is the bigger story? We had conversations amongst ourselves, we met with George Lucas before writing the script," Abrams revealed. "These were things that were in real, not debate, but looking at the vastness of the story and trying to figure out, what is the way to conclude this? But it has to work on its own as a movie, it has to be its own thing, it has to be surprising and funny and you have to understand it."
From https://sea.ign.com/m/star-wars-4/148100/news/how-george-lucas-helped-finish-star-wars-the-rise-of-skywalk
Video on that link of Abrams interview.
Interesting! So they got some input from George after all.
I enjoy me some Star Wars, but I prefer fun movies to movies sticking to ancient movie traditions. So if this ends up not feeling like a Star Wars ™ movie but its still fun and enjoyable, then I wont mind either way.
I ended up watching the trailer probably about 19 times already, and can quote the entire damn thing by heart. I am so excited about this movie it's not even funny. The pure fact that Palpatine will be back is such a shock and I wonder how they will implement him.
Some theories I've seen says that Palpatine was the one that influenced Kylo Ren to the dark side via the ghost feature unlocked by Yoda and other Jedi. It makes sense that, if the strongest of the Jedi can do it, so would the strongest of the Sith. So perhaps Snoke was just a manifestation of ghost Palpatine all this time!
At this point, I prefer not to dig into any speculation or fan theories. I think this is one Star Wars film that would be worth going into "cold" as it were.
You know what, probably for the best. But dammit I'm so excited I just want to speculate all day.