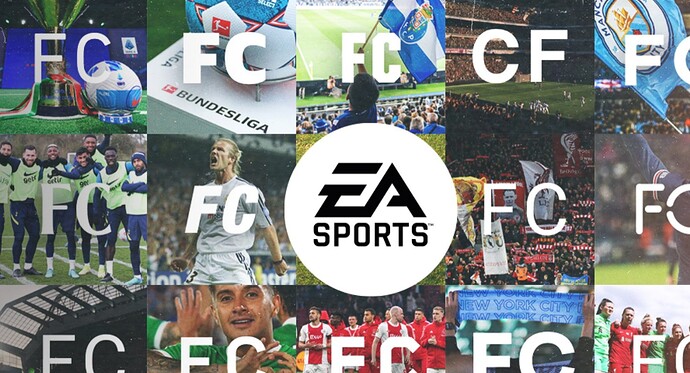 EA is calling it quits with FIFA at the end of this year. The king of football titles will be changing its name from 2023. FIFA 23 will be the last in an amazing 30-year run of FIFA branded EA Sports games. In July next year, EA will unveil the rebranded franchise: EA Sports FC.
The final FIFA branded game will be this years' September/October release of EA Sport FIFA 23. This after EA and FIFA failed to reach a new licencing agreement. Some reports are suggesting that FIFA wanted as much $1 billion every four years from EA!
The EA post makes a point of ensuring that players know that very little other than the name will change:
Everything you love about our games will be part of EA SPORTS FC – the same great experiences, modes, leagues, tournaments, clubs and athletes will be there. Ultimate Team, Career Mode, Pro Clubs and VOLTA Football will all be there. Our unique licensing portfolio of more than 19,000+ players, 700+ teams, 100+ stadiums and 30 leagues that we've continued to invest in for decades will still be there, uniquely in EA SPORTS FC. That includes exclusive partnerships with the Premier League, LaLiga, Bundesliga, Serie A, the MLS – and more to come.
No mention of any national and FIFA specific events there though, so prepare to not see another FIFA World Cup game from EA for the foreseeable future.
Other than that, pretty much the only other thing that the millions of current FIFA players will need to get used to is not calling up their mates and telling them to "pop over for some beer and FIFA". "Wanna come over and play some FC?" just doesn't have the same ring to it though.