More rulings and governance to control rider choice and decisions, I can't say I agree with this one.
Excellent for Brad! Three more years to get KTM to the top. (And then switch to Ducati for double the money

)
That is amazing news for him, he deserves the chance!
Double podiums P1 and P2 for Bagnaia and Binder in the Sprint and Race in Austria: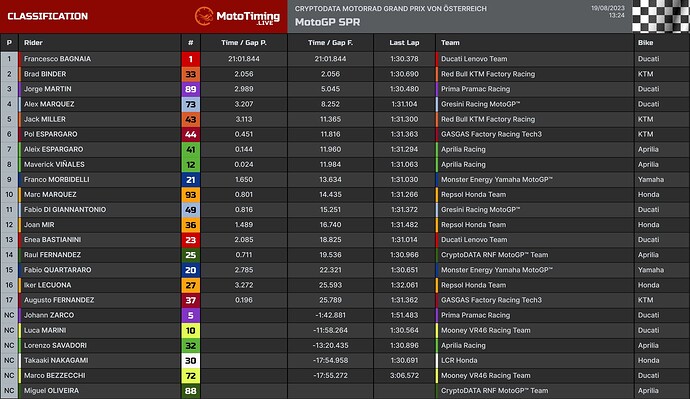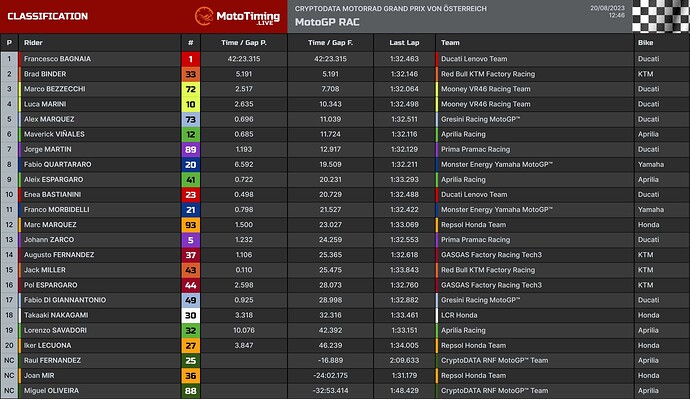 Bagnaia absolutely dominated the GP finishing more than 5 seconds clear of Binder who also had a lonely P2 ride for most of the second half of the race.
Overall Standings after the Austria GP weekend: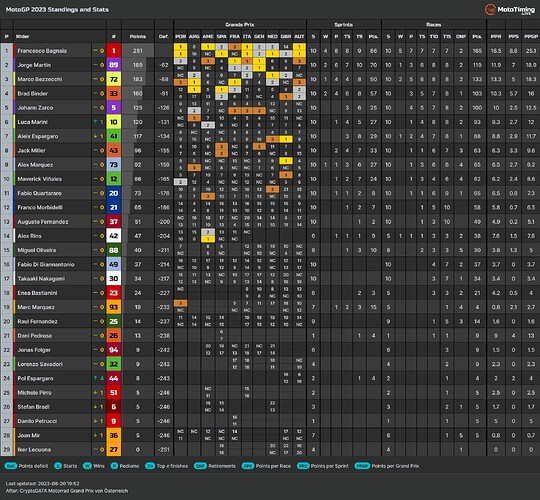 Bagnaia and the Ducati team looking more and more likely to retain the Championships. Still a fair few races to go though.
MotoGP riders are a different level of human.
What a fantastic Moto3 Race.
Fantastic Moto2 Race too.
Multiple riders crash on the first corner of the MotoGP Race start. Then Bagnaia had a violent high-side out in front and had Binder ride over his legs.
Sort your shit out India!
I've sent a strong-worded email to all my Indian colleagues in the hopes of getting this resolved at soonest.