Yay! Allister Coetzee sacked as Bok coach!
It makes me so happy!
WAIT WHAT!?!?!?!?!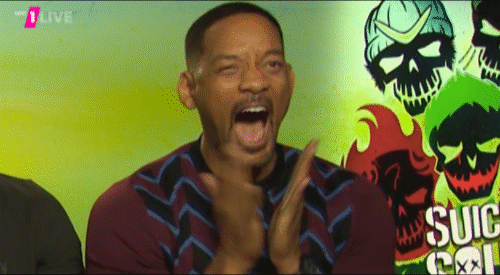 That is the best news of the day!! I'm really happy that Rassie has put his foot down and fired his incompetent ass
I know right!
I swear, I had a depressing day and my wife dropped her phone and my dog had an allergic reaction to a vaccination shot and then this happens and I feel so much better.
If we still drank alcohol I would have gotten some champagne.
Jissiee… hoe lus is ek nie nou om n ruggas bal rond te skop nie!
Just get some sparkling grape juice, those are also delicious and alcohol free!

That sounds like a great idea!
I wonder who will now replace him?
I wonder if Rassie will just be the director type person and work similarly to how Eddie Jones work with the England team.
i think this is what will likely be happening. dont think they will be employing someone else right now
So apparently it cost R1.8 million to axe Allister. Personally I think that's a small price to pay to get rid of the worst performing Springbok coach the world has ever seen!
And he still has the balls to call Rassie "less than competent" haha
Haha

Unfortunately looking at the rankings Wales will probably overtake us. And if Scotland improves then maybe they will do. However they were insanely bad this weekend.
Shhhhhhhhhhhh…just…be quiet…let us not get caught up in facts and actual logical reasoning. let us enjoy the fact that the first time the Springboks went up on the rankings was the moment Toetie got fired
Haha fair enough. Also what did you edit in my first post? Did I have a spelling mistake or something?
Nope just added the Sport tag.
Ok, seems like Solitude is dragging his feet with this, so here goes:
Started a group on telegram for when the games begin… public group so share with whomever you like
Haha thanks @faniebraai,
Had it on my list of things to do. Absolutely swamped at the moment. I'm glad you posted it. Now I must just install telegram.
I'm starting to add your Telegram link to places: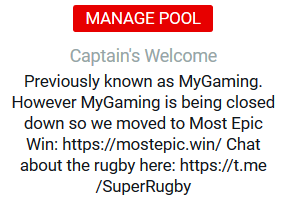 Will send in future newsletters.