Ever since we had to retrench our housekeeper (#ThanksCovid), everyone in Casa de Rojo has been taking care of a share of the household chores.
One of mine is folding all the "it doesn't need to be ironed" t-shirts. And it was while doing this yesterday that I realized how thankful I am for the simple plastic clothes folder we have. Without it, the task would take 10 times longer, and the results would be no where near as neat.
Here's the thing I'm talking about: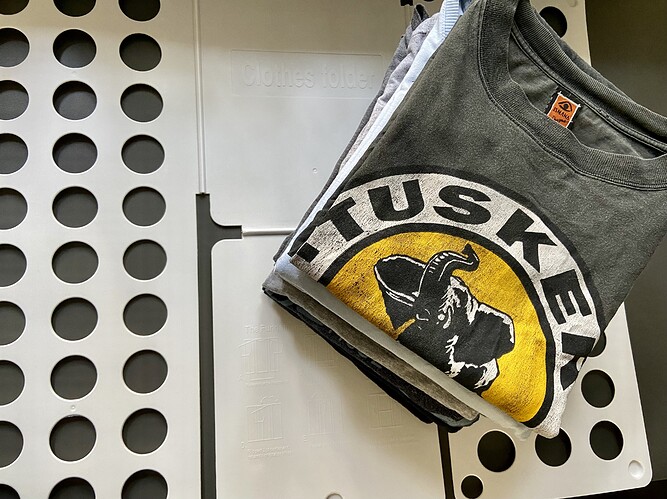 So now I want to know what some of your favourite household gadgets, devices, time-savers, and tools are.
Doesn't necessarily have to be as low tech as mine, or even lockdown related. But things like those mini desktop cooling fans that I know a lot of people got because they were spending so much more time at home, or an electric can opener because you were using up your panic purchased prepper stockpiles.
Any ingenious tool or gadget that makes (or made) life at home a little easier.
(But other than computers, televisions, mobiles, and consoles - none of us could survive without those).