Game Club is like a book club for games. We get together and play a game during a set period, from start to finish. You'll get a badge to proudly display on your forum profile if you finish the game in time and discuss it in the forum.
We also sometimes chat on Discord in the evenings while we play. Buy the game (if you don't have it already), play it, join our chats in the evenings, be happy and content with the world. The chats are optional, but posting in the forum is not.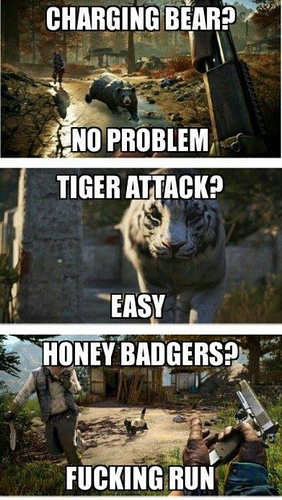 Usually each Game Club goes through a series of nominations and voting, but there was enough interest in Far Cry 4 that I thought people might appreciate starting it right away.
According to HowLongToBeat.com doing everything in Far Cry 4 will take you 31 to 45 hours, so let's give everyone until the end of November to finish it.
You don't have to specially sign up to participate. Just click on the RSVP button at the top of this topic and/or say you'd like to join in a reply.
(The participants list is just notes we make to keep track of who's playing to make it easy to check who finished the game so they can get their forum badge.)
Participants:
@Deadlypinecone, @Wyvern, @oltman, @DieGrootHammer, @GregRedd, @aldyr, @Solitude
Champions: