I can recommend the Oppo's they are good, that is what I want next.
I'd go with a Poco anytime. I used to use the Poco F1. Was a great phone.
The M3 has a bigger battery, higher resolution screen, higher megapixel camera than the Oppo and you can get it in yellow!
As a Xiaomi Redmi 9S owner, I can say that I am very happy with the phone, the battery life is brilliant. But I have also heard good things about Oppo. My dad got one recently and I was impressed with the setup process on it.
I got myself a Xiaomi Note 10 Pro recently. Last gen, but packs plenty of punch and does day-to-day stuff flawlessly.
Ye Olde Grand Poobah (and the MEW collective, to be honest) looking for suggestions from the learned hivemind:
If you do have any insights check out the original topic (Ghost / MEW front page going offline for an hour) and wow us with your wisdom.

I take that back. Looks like it's difficult to repair in South Africa:
Well in all fairness, how much would it cost for a screen replacement should that be the case, Vs the cost of the phone,might as well buy a new POCO in that case. At 2.5 grand it doesn't exactly break the bank, of course I'm not talking into consideration the higher end models.
Why is my system taking such strain when using Office.com ?
My system, sounds, and videos start to have delayed inputs and responses, along with broken or choppy audio and video.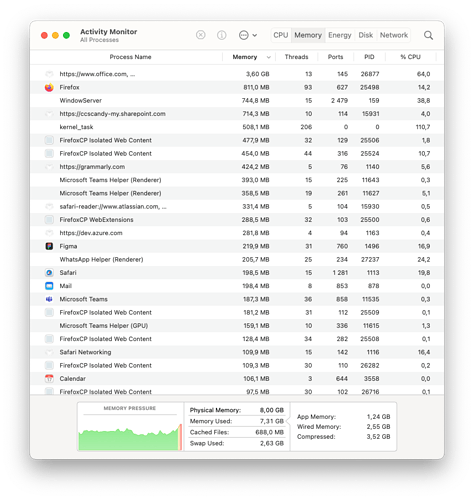 Following on from what @Avatar mentioned in DAMT thread, could inverters and or solar setups suffer damage when power gets restored, like any electronic equipment?
I know there is a possibility of appliances and electronics being damaged when power gets restored after an outage, especially if there is a surge, and I naturally disconnect electronics in an attempt to avoid this.
I'm much more mechanically inclined that electrically, but I did pass all my electrical modules at varsity, so I'll give it a shot. Happy to be corrected by @SIGSTART or someone with more experience and knowledge in the area.
Inverters are incredibly simple machines, electrically speaking, especially where the utility power goes in. It's a couple of capacitors to smooth out power, diodes to rectify, and a couple of other smaller discrete components like resistors and transistors. These smaller components are typically packaged into a chip, or Integrated Circuit (IC) these days, where it does what IC's do best - magic. But also the actual transforming from one voltage to another. Using magic.

Aaaaallll the way on the left of the picture is where your utility power comes into the system. You'll see the first step is a Noise Filter - that cleans up any dirty power (like we have in SA), making sure the frequency and voltage is correct and stable. If it isn't it'll either fix it, or just cut out, depending on the design. This means that any under- or overvoltage, under- or overcurrent, or any supply issues in general (including sudden disconnect or reconnect) gets sorted out right at the start, leaving your inverter safe to do the inverting.
EDIT: It's actually one of the supporting reasons I want to get an inverter - poor power supply kills my gate motor PCB about twice a year. An inverter should protect it from any power supply issues.
Since we are on this topic, I am investigating alleviating the gaming issues I have with loadshedding (and ostensibly work). How does something like this shape up to run PC/router/fridge/2 laptops?
https://www.takealot.com/ryobi-inverter-generator-max-2500w-open-frame/PLID72168297
Will this do the job? Is it safe for the PC? It says it is a generator-inverter which I assume means it sends its power from the inverter which is charged by the generator.
The inverter type gennie is safe for your electronics. Takelot, though, I'm not so sure…
If I were you, I'd make the time to pop down to Adendorf's in PMB and get one of these:
I'll have a bit more headroom, and you'll be able to run a heater or something stronger if you're in a real pinch.
If you can stretch the budget a little, look at one of these: MAC AFRIC 5.6 kVA (4 KW) Standby Petrol Generator - Adendorff Machinery Mart
I've been using the 5.5 kW older brother for 6 years now. We were forced to get it when we had a power problem for ~5 days. Luckily, before I went out and bought one like you're eyeing, we were expertly advised by the electrician that the geyser is 3 kW. If we want to run a couple of lights, tv's, pc's, and the geyser, 4kW+ is essential.
Nothing wrong with the smaller one, but I'd spring for the 4kW if I were in your shoes and had the budget headroom. "Just in case" has paid off dividends this side.
EDIT: For the bigger gennie they don't use an inverter, but rather AVR - Automatic Voltage Regulation. Same effect for what you're concerned about, good, stable energy for your electronics. I trust my gennie's power more than Eskom's.
Very interesting and very informative @Avatar A question: how the heck do you connect your gen to a geyser???
Also that 4Kw gen uses 2.2l per hour of fuel, isn't that rather high? Or is that only at max pull?
On the subject of connecting a generator, how does everyone connect theirs?
Apparently "some people" use a backfeed "suicide lead" to connect directly to a plug with the DB main switch and other non-essential breakers switched off, but this is illegal because it's potentially unsafe.
I heard the right way is through a changeover switch on your DB. Anyone have this and how much is/was it to install?
That'll be at 80% of full power, but it obviously all depends on how high a load you hook up.
Disclaimer:
To connect up the gennie to a geyser in this way is very, very dangerous and illegal. It is most definitely not what I did nor what I recommend.
I've read that some people build what is called a suicide lead. https://masterelectricians.com.au/wp-content/uploads/Suicide-Leads-Fact-Sheet-SL-FS-1909.pdf This is essentially a male-to-male power lead that allows you to feed power into your house AFTER you turned off the main breaker, preventing power from feeding upstream into the system. They are illegal because if you forget to turn off the main breaker, you could kill someone that is working on the power thinking that they had made it safe to work on. Do not do this. The desperate and foolish do this.
The correct way is to get an electrician to hook up a gennie switch over, and then you kill the power to the devices on your DB that you don't want to feed. While he's busy with the switch over switch, the electrician can help you get all of the plugs you need on the right circuit breakers.
Im one of those "people". We plug the genny into a wall plug, turn of the main switch, geysers, fridge and freezer. We only leave wall plugs and lights on to run the tv, internet and lights.
We don't trust our big genny since it seems to struggle with the few items, whereas the smaller one handles the load better. I just don't trust either to run my pc as well.