Xbox & Bethesda Games Showcase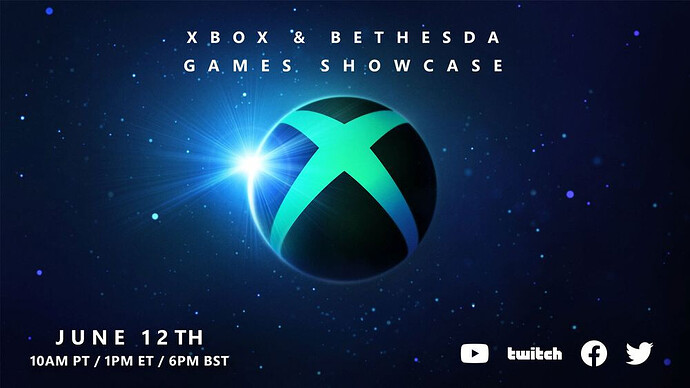 Time for some games. Dive into this 90-minute showcase of what you can expect from Xbox Game Studios, Bethesda Softworks, and a ton of other great game creators from our partners around the world.
Xbox will also host a simultaneous Xbox FanFest Watch Party (virtual for us unless you're in Los Angeles, Madrid, Toronto, or Melbourne).
Lots of early rumours about what to expect, but nothing 100% confirmed. Remember also, the Extended Showcase event coming on Tuesday as well. Another 90 minutes with "deep dives, developer interviews, and a few surprises too."
---
---
Alternate Livestreams
| Twitch | Twitter | Facebook | TikTok |
---
Trailers as they go live will be collected over in the Game Trailers and Teasers topic. Interviews and other news and bits and pieces, post here.