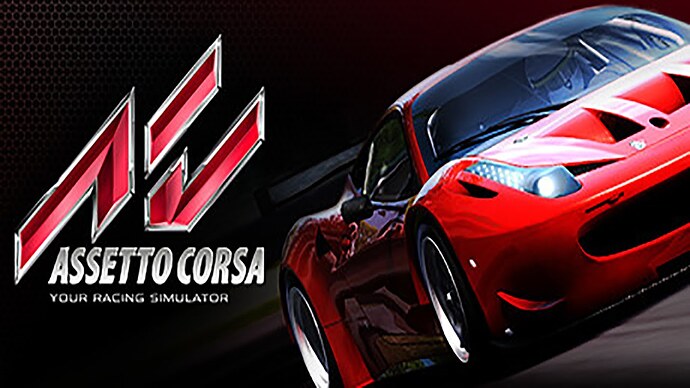 @SlinX
and I have been chatting a little about setting up another MEW Racing League Challenge. We're using F1 2019 for open-wheel racing and Dirt Rally for the off-road stuff. What we're missing is a good tin-top road racing series. And ideally one in which we can race together in a private lobby rather than one at a time in time-trial type events.
(I know a Grid Autosport league was proposed and the initial setup done by @PsychoFish, but that never really took off. This suggestion is meant to compliment that, and if anyone wants to volunteer to manage and push a Grid Autosport league, please get a hold of PsychoFish and make it happen!)
Enter Assetto Corsa. And more specifically, enter SlinX's dedicated local private Assetto Corsa host server, that is set up and running on a server at his workplace, but that is horribly under utilised.
The other reason that we're thinking Assetto Corsa for this league is because a fair few people already own it (15 of my Steam friends at least) and for those that don't, the base game is pretty affordable at just R130.
There's also the option to pick up the Ultimate Edition (which includes the base game and all 11 DLC packs) for under R320 (it's been on 50% sale for ages now). Unfortunately, for existing owners there's no "complete your bundle" option that will allow you to take advantage of the half price DLC.
(Buying all the DLC as an existing owner will cost you over R500, which is just silly. If you do want the DLC packs, and you're prepared to spend no more the R320 on them, let me know and I'll step you through the process of removing the existing game from your account which will then allow you to buy the Ultimate Edition at the discount.)
That said, if we do get this league up and running, we'll only use cars and tracks that are included in the base game, so there is no obligation on anyone to buy any extra DLC at all.
At this stage, SlinX and I are still in the process of working out exactly how to structure and set up a Custom Championship, but he has already confirmed that the server is up to date and running, and is available for anyone to test for lag and the like.
Before either of us spend too much time on this, I'd like to get an idea that there's enough potential interest to actually warrant the effort, so 2 requests for y'all please:
#1 - If you do already own Assetto Corsa, please give the server a test run to ensure it's accessible and working okay. To help with this, SlinX introduced me to Content Manager which I strongly recommend.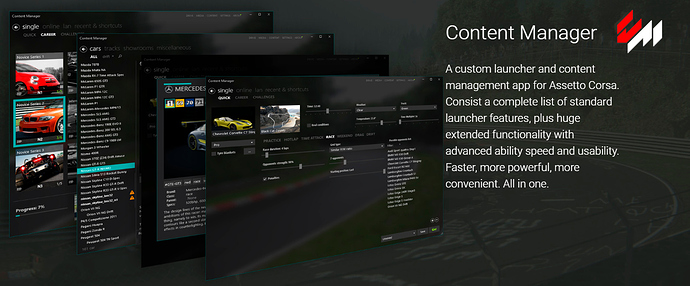 Once CM is installed and connected to your AC installation, it allows you to easily manage vehicle setups, liveries, and in our case, access online servers. If you do install and run CM, simply click on this Server Invitation Link which will load you directly into the dedicated server.
Of course alternatively, you can access the server directly in-game from the Online menu option, if you'd rather not install the CM app. You will then have to manually search for the server and input the details:
Server name: MEW
IP: 45.220.188.162
password: dontdrivekak
Either way, if you can, please give the server a whirl and let us know here what your performance is like or if you have any connection issues.
#2 - Whether you own the game or not, please indicate in the poll below whether you'd be keen on taking part in a MEW Assetto Corsa Racing League of some sort. Please + Thank you.
Am interested and have the game already. Why aren't we racing already?!
Am interested, don't have the game, but willing to spend R130 to get it if this league gets going.
Am interested, don't have the game, and would need my Secret Santa to consider gifting it to me.