Our second game of the December GameClub is DOOM Eternal.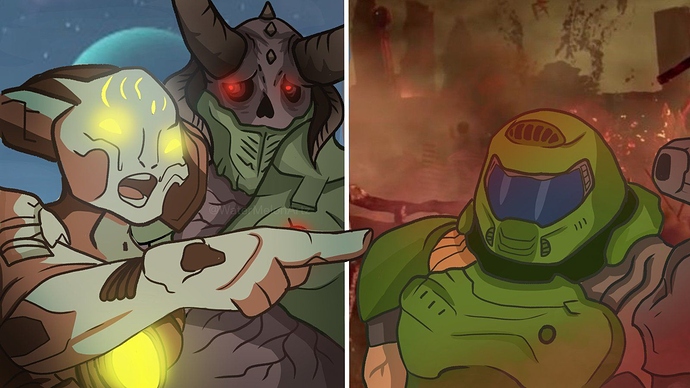 Game Club is like a book club for games. We get together and play a game during a set period, from start to finish. You'll get a badge to proudly display on your forum profile if you finish the game in time and discuss it in the forum.
We also sometimes chat on Discord in the evenings while we play. Buy the game (if you don't have it already), play it, join our chats in the evenings, be happy and content with the world. The chats are optional, but posting in the forum is not.
You can play on whichever platform you prefer and you have until the end of January to finish the game. You have to play it through from beginning to end.
GameClub 19 Status
Nominations → Voting → Run-off voting (optional) → Active (You are here) → Completed
GameClub 19 Nominations and Voting
The nominations and voting for this GameClub are documented in the GameClub 18 topic.
Sadly, in merging the separate voting topic I created into the main GameClub 18 topic it wiped out the result of the poll. You'll just have to believe me when I say that Hades and DOOM Eternal tied with 8 out of 16 votes each (people could vote for multiple games).