Welcome to the Most Epic Win Racing League
The 2019-2020 MEWRL Champion of Champions Final Standings

Born out of our collective love for speed and the need for us to constantly measure our performance against each other* (aka compete to the death!), I'm proud to present the Most Epic Win Racing League.
In the recent past, we've had standalone events like the Forza Motorsport 7 Race Club Challenges, the Driveclub PS4 Racing Club Races , and the MEW Race of Geeks Time Trials. And while all these events are good fun in their own right, they are isolated across different platforms and different games.
The MEWRL is an attempt to find the best of the best, the fastest of the fastest, the champion of champion from across all racing disciplines and platforms. Any and all racing games that throw multiple MEW members into a competitive mode can potentially be included as a sanctioned MEW Racing League Event, regardless of the game, who hosts/manages it, and of the platform it is run on. In order to count towards the MEWRL Overall Drivers Championship though the "event" must be a competitive one involving a minimum of 3 MEW members, and comprise of at least 3 individual rounds, races, challenges, or time trials, etc. Each event must also have a clear start and end point.
(For example, our first F1 2019 league season will be made up of only 5 races. At the end of this season, we'll decide if we want to run another season of races. Both these seasons would be classified as individual events for the MEWRL.)
Racing League points will be issued on a simple number of entrants x number of events basis. The more competitors and the greater the number of races, the more points winners will receive towards the MEWRL title, with all competitors receiving some points, regardless of their ending position.
So, for example a minimum event would be 3 competitors over 3 races. The winner of this would receive 9 League points, P2 would get 6, and P3 would get 3. A competition between 7 drivers over 5 rounds would score like this:
P1 = 35 points
P2 = 30
P3 = 25
P4 = 20
P5 = 15
P6 = 10
P7 = 5
This allows each event organiser to run their series, challenge, race event as they see fit, and a balanced weighting of points recognition to all competitors while still giving greater benefit to those who take part in more competitive events in terms of more opposition and more racing.
Obviously multiplayer car racing is the most fun way to share our love for speed, but it often isn't the most convenient way, or the only way to 'race'. So any game in which speed plays a part or in which the results of racing whether against the clock or each other can be measured can work for the MEW Racing League. Cross platform downhill skiing time trails in Steep work, online races in MotoGP 19 work, Pikes Peak Hill Climb times in Dirt Rally work, Class C cars in Forza Motorsport work, etc. Find the game, choose the mode or format, get at least 2 others to join you, set out at least 3 challenges for them, and go, go, go!
If you have competition in mind or want to include your current or future racing competition in the MEWRL, please let me know. (@Snowbeast for example, if you're still going to be tracking the RoG results, and have more than 3 submitting times, we could include that for the second half of the year starting with this weeks' UK grand prix?)
The MEW Racing League will be an annual Championship running from July to June each year. The first MEWRL Champion of Champions will be crowned and receive absolutely nothing but our undying love and adoration at a fake glittering gala ceremony at the end of June 2020. Will you be the first name on the psuedo-trophy?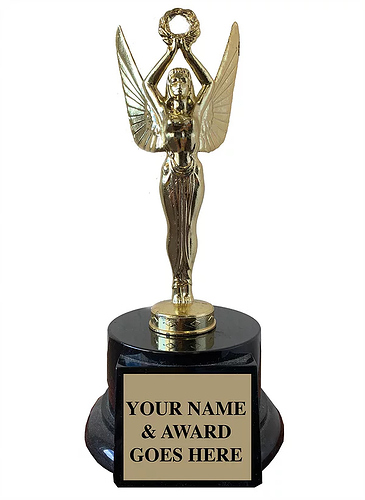 * the only thing we measure is our performance in-game. there will be no measuring of anything else.